Read our latest case studies to find out why our happy customers say that Ultraframe conservatories are the best from Conservatory Village.
Bespoke LivinRoom With 6 Way Sliding Patio Doors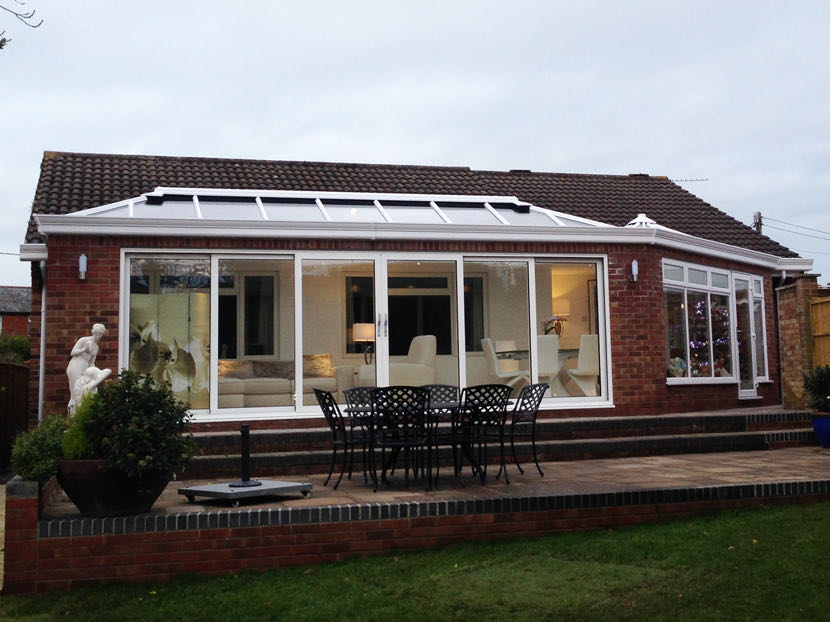 This Completely bespoke orangery was built as a multi-purpose living/dining area. With a custom built LivinRoof, tailor made 6-way sliding patio doors and a stunning new patio area to finish it off, this beautiful orangery ticks all the boxes.
Beautiful LivinRoof Conservatory Upgrade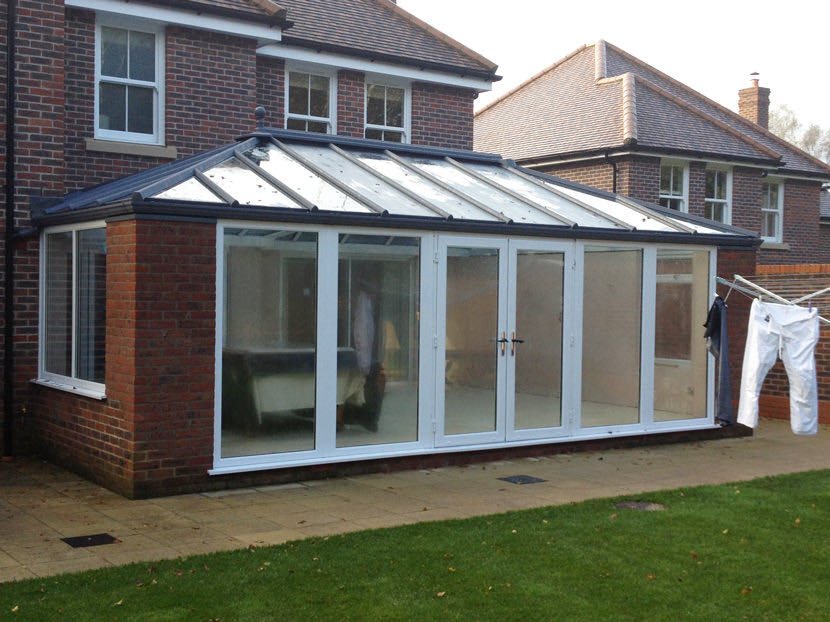 We built this T-shaped conservatory for the customer, but a little way down the line they decided they wanted to upgrade to a LivinRoom orangery. Therefore we installed corner pillars, removed the T extension and fitted a new LivinRoof to finish it off. The addition of the beautiful new roof compliments not only the aesthetics but also the thermal efficiency of the orangery, while the new corner pillars add that extra level of privacy.
P-Shaped Conservatory Great for Entertaining in Ringwood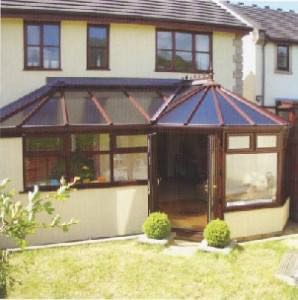 With her love for cooking, a conservatory combined with a kitchen extension was the perfect choice for Rebecca. She chose a P-shaped conservatory in Rosewood to complement her existing windows and doors and is thrilled with the result.
Rebecca told us, "I love to entertain friends and don't like to miss out on the fun whilst I'm cooking, so a conservatory that combined a kitchen with somewhere for friends to relax was something I had dreamed of for a long time. I chose a large P-shaped conservatory as the style lends itself to two separate areas; I chose to have my kitchen in the lean-to section and a cosy lounge area in the Victorian bay section. The result is a fabulous space where I can chat, cook and relax whist enjoying the beautiful views behind my home with friends and family.
Because my conservatory contains a kitchen, it fell within Building Regulations but my installer arranged all of this with my local council. I now use the conservatory more than any other room in my house – everyone says that the kitchen is the hub of a home and by combining it with a conservatory I have created a unique space where I love to spend my time."
Lean-To Conservatory For a Family in Southampton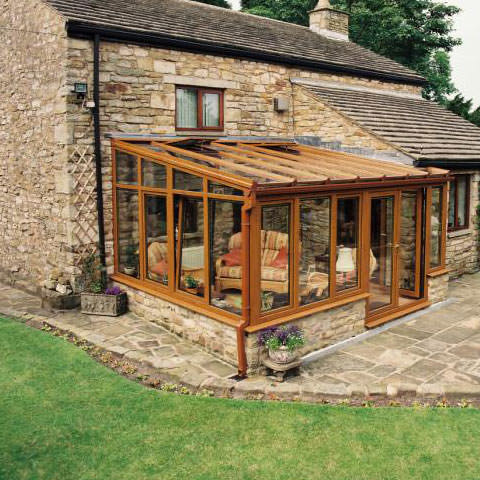 With a growing family, Dave Denton and his wife Gill wanted to extend their family living space to make a comfortable room where they could enjoy the garden with their young daughter. They both felt that the clean lines of a Mediterranean style conservatory would complement their new build home but also wanted something that little bit different.
The Elevation Plus roof was the ideal choice with its contemporary appearance and unique 'hipped' wings, which allow more light into the conservatory. The 3.5m x 3.5m conservatory leading from their lounge room has become a much loved and well-used addition to their home.
Gill commented, "The conservatory has made such a huge difference to the way we use the downstairs of our home. We now enjoy our garden all year round as opposed to just in Summer – we sit in there every day and keep an eye on our young daughter as she plays. As soon as Conservatory Village showed us this conservatory we knew this was perfect for us, as we wanted something slightly unusual and different to the neighbours. Our installer told us that the Ultraframe roof on our conservatory is the most thermally efficient on the market and he's right – the conservatory never gets too cold and when we are lucky enough to get sunshine it doesn't overheat."
The pitch of a lean-to style of roof is variable, so that a shallow pitch fits under a low bungalow roof, whilst a steeper pitch could match the roof of your house.
Conservatory Case Study
Mark Hanson, marketing manager at Ultraframe, interviews a customer about the impact their new conservatory has had on their life.