Small Conservatories
A small space doesn't mean a lack of value or style. Conservatory Village can help transform your home with a small conservatory, creating the perfect place to sit, relax or entertain.
A small sized home and garden can offer the perfect space for a small conservatory. Square and rectangular shaped conservatories for example, can greatly complement properties that happen to have any alcoves or protrusions.

Small conservatories are a beautiful addition to any property and when you choose Conservatory Village we will help you make the most of available space as well as work to your budget.
View Our Small Conservatories
Small Conservatory Styles
If your property is restricted by height or space then there are many small conservatory styles to choose from including both dwarf and low pitch designs.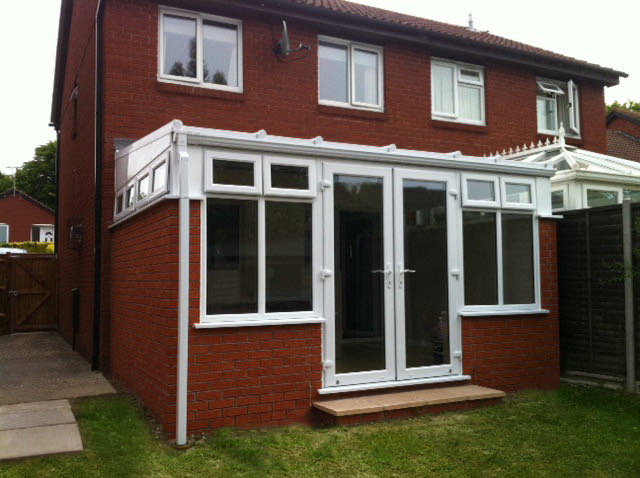 Lean-To Conservatories
The lean-to conservatory is recommended for any property with low eaves such as cottages and bungalows. Compared to other conservatory designs, the lean- to conservatory is much lower in height. A very low pitched roof means they can be fitted to a wide range of properties.
This small and modern conservatory style is simple, understated and perfect for today's contemporary home.
View Our Lean-To Conservatories
Edwardian Conservatories
An Edwardian conservatory with a hipped back and box gutter can be ideal for homes with low eaves. The box gutter is attached to the eave or wall of the property so that the conservatory design can be fitted with ease.
The Edwardian offers slightly more height than a lean-to conservatory as well as more space due to its square proportions.
This conservatory style offers a classic appearance ideal for traditional looking properties.
Victorian Conservatories
Just like the lean-to conservatory and Edwardian conservatory style, the Victorian conservatory can be adapted for smaller properties. A hipped-back roof with a box gutter can be offered as a solution.
This traditional conservatory style has a multi-faceted design which allows it to fit into smaller, more awkward shaped gardens without taking up too much space.
Small Conservatory Ideas
A small conservatory offers a versatile space which can be used as a modest dining room, living room, guest room or even a utility and storage room. If you have a love of decorating and adding value to your home, then you will enjoy transforming your small space into a luxury room to use all year round.
Small Conservatory Office
Like the idea of working from home? Small conservatories offer the ideal space for a home office, allowing you to work within a peaceful, comfortable room with a great view of the outside.
If you like to have a workspace with lots of light then place your desk next to the window to make use of the natural light a conservatory offers.
You can even add a cosy armchair and TV for your scheduled work breaks. A small conservatory can easily turn into a hideaway office, a place where you can think in quiet – away from the rest of the household.
Cosy Seating Area
Small conservatories can offer the ideal spot to sit and relax with an afternoon tea. They can be warm and inviting offering lots of natural light which can be very welcoming to guests and family. Read our blog on conservatory furniture to find out how you can decorate your small conservatory.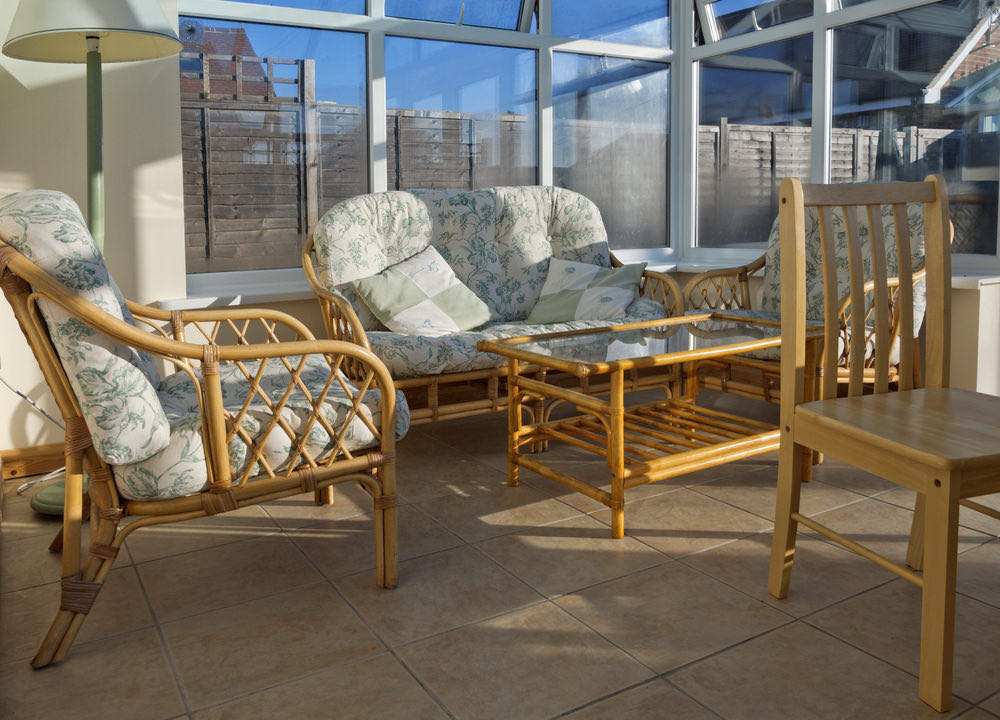 Tips For Small Conservatories
Small Conservatory Prices
You can get instant conservatory prices online using our conservatory prices calculator. It free, easy to use and gives you a unique cost within minutes. Browse through a wide range of conservatory styles to see how much a conservatory will cost for your home.
Visit Our Showrooms
Come see our beautiful conservatory products in person at our big showrooms in Hampshire and Dorset.
I would highly recommend Conservatory Village as the top professional installers in the Southampton area.
All the men involved with constructing and finishing the work were very good and finished the work to a high standard.
Build to specification and drawings, clean and tidy in work, well planned. Exceptional service and product all round.