Orangeries Are Making A Comeback
Stunning, timeless and elegant, the Orangery is the perfect extension
An echoe of great Orangeries past, today's modern Orangery is now a luxurious must-have for homes. With more and more home owners looking to create extra space within their property, rather then choosing to sell, the orangery has become a popular alternative to a full brick extension.

What Is An Orangery?
An Orangery is an elegant and sophisticated extension, giving you a wonderful space to enjoy all year round.
In a stunning combination, an Orangery utilises the space and practicalities of a traditional brick extension with the light and style of a conservatory. Solid brick pillars will effortlessly blend with your home whilst a beautiful glazed roof will soak up lots of natural light, creating a luxury space to relax or entertain.
A set of French doors or bi-folding doors will allow you to open up your Orangery during the summer months whilst allowing you to stay warm and admire the outdoors during the winter months.
Orangery Features
The History of Orangeries
In the 17th century, Orangeries were made popular across Europe and were used to house an occupants fruit trees-hence the name.
These Orangeries were simple in design, only featuring a small amount of glass but they were also grand structures with decorative interiors.
Only the wealthiest of families could afford the cost of building and Orangery, let alone maintaining it.
Fortunately, Orangeries are now a luxury home improvement we can afford and many advancements have been made in the design and structure for efficiency and durability.
Orangery VS Conservatory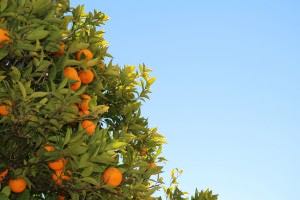 An Orangery is similar to  a conservatory style and they were in fact, built first. It is though that the very first Orangeries inspired the later development of our modern conservatory.
This is where we discover the subtle difference between an Orangery and conservatory, Orangeries were originally designed for fruit trees whereas conservatories were created to provide lots of light for delicate shrubs.
Now in modern times, both a conservatory and Orangery is usually built onto the side of a house to provide a beautiful living space which overlooks the garden. The bigger difference between the two being that an Orangery features more brickwork.
"Today's Orangery is treated more like an extension to the home rather than a traditional sunroom."
Chris Lodge, Conservatory Village
The Benefits of Orangeries
Adding a stunning Orangery to your home will immediately transform appearances and give you the extra room, light and space you've always wanted. Orangeries give you the perfect combination of beautiful, classic looks and the practicalities of a conventional extension.
Orangeries offer a combination of benefits which come from a typical extension and conservatory. They are wonderful light, bright and airy spaces which are inviting, warm and cosy throughout the year.
Hover on the blue spots below to view Orangery benefits.
1
A lantern style roof provides lots of natural light
2
Insulating brickwork means an Orangery has great acoustic properties, reducing outside noises.
3
An Orangery is built to be a seamless extension of your home, matching your current brickwork.
4
An Orangery is practical space you can use all year round due to its versatile design.
Orangeries make great living rooms, guest bedrooms and even kitchen-diners!
5
Those with South facing properties will benefit from reduced glare from sunlight.
An Orangery will provide you with ample protection whilst still allowing you to enjoy a light and airy space.
6
Orangeries provide excellent temperature control because of their solid wall construction which allows for cavity insulation.
This also makes them highly efficient, keeping your space warm and comfortable.
7
Ventilate your Orangery with either automatic or manual opening vents.
8
Choose from classic French doors, patio doors and modern bi-folding doors to really open up your space, as well as give you instant access to your patio and garden.
Bi-folding doors are excellent in summer, when you can fold the doors back and create a seamless entrance to the outdoors.
Orangeries can provide year-round family spaces. With the inclusion of comfy furnishings, you can turn your Orangery into the perfect additional living room which will make an ideal TV room or play area for the kids.

Orangeries offer the ideal space for a kitchen-diner, providing a light and airy room to cook, eat and entertain. Kitchen projects have become an immensely popular home improvement, with many home owners upgrading their kitchens. An Orangery gives you the opportunity to create a highly modern kitchen, perfect for contemporary living.

Ever lack the additional seating or space when family or friends come over? An Orangery gives you substantial space to wine, dine and entertain. The glass roof gives a unique view of the sky whilst large windows overlook your garden, giving you a beautiful setting.

An Orangery presents the opportunity for a luxurious guest bedroom with private access to the garden. For privacy, you can fit your Orangery with homely blinds or curtains.

Work from home? Transform your Orangery into a fancy home office. Orangeries will never get too hot or cold, providing the ideal space to work away.

The best thing about having an additional room in your property means you can use it for just about anything. A game room presents a fantastic idea, where your children (or yourselves) can escape to, relax and have fun!

A lover of books? You can store all your favourites in your very own library. Your Orangery can be used to store all the classics and upcoming reads. With a few comfy chairs and underfloor heating, you can escape the sometimes stressful household and relax with a good book.

Your Orangery can be turned into a private gym, complete with all the amenities you need for a proper workout. The temperature control makes it the ideal space to break a sweat.

An Orangery offers a great space for artists. Imagine having your very own home studio. Light will fill your room, giving you a bright and airy space to work in.

For those with a bigger budget and property space, an Orangery, with its impressive lantern roof and windows can make a stylish swimming room.



Quality Orangeries With Conservatory Village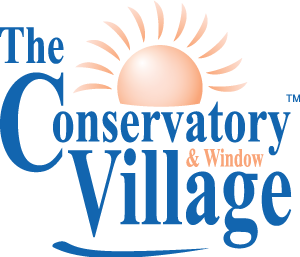 Based in Southampton, Conservatory Village provide beautiful Orangeries throughout Hampshire and Dorset. Orangeries are a fantastic investment and much more cost effective when compared with a complete extension.