Conservatory Roofs – Upgrade Your Hampshire Conservatory with Ease
Conservatory roofs are the ideal way of upgrading your Hampshire conservatory, whether it's new or old.
Does your conservatory roof leak? Or are you having a new conservatory installed and want to maximise its potential?
Whether you are looking for replacement conservatory roofs, or you are having a new conservatory installed and need a roof that enables it to be a cross between an extension and a sunroom, our conservatory roofs are the perfect solution.
Here at Conservatory Village, we are specialists in stylish, high performance conservatories throughout Hampshire and our conservatory roofs are one of the services we provide to help you make the most of your conservatory.
Our guide to conservatory roofs in Hampshire is here to give you inspiration for your home improvements.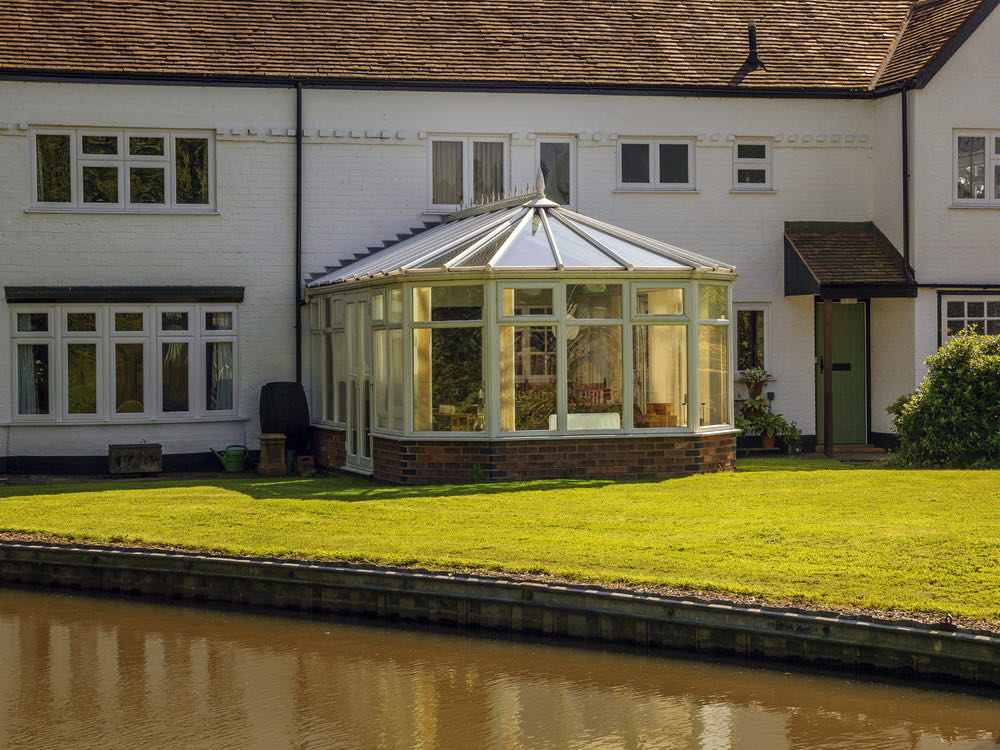 Make the Most of Your Conservatory with Our Conservatory Roofs
We want you to have a conservatory that you can use all year round for a multitude of purposes, which is why we offer our incredible conservatory roofs to all our clients, both those looking to refresh or upgrade their old conservatory, and people choosing new conservatories.
We work with Ultraframe's two exceptional roofing systems to provide conservatory roofs that truly excel.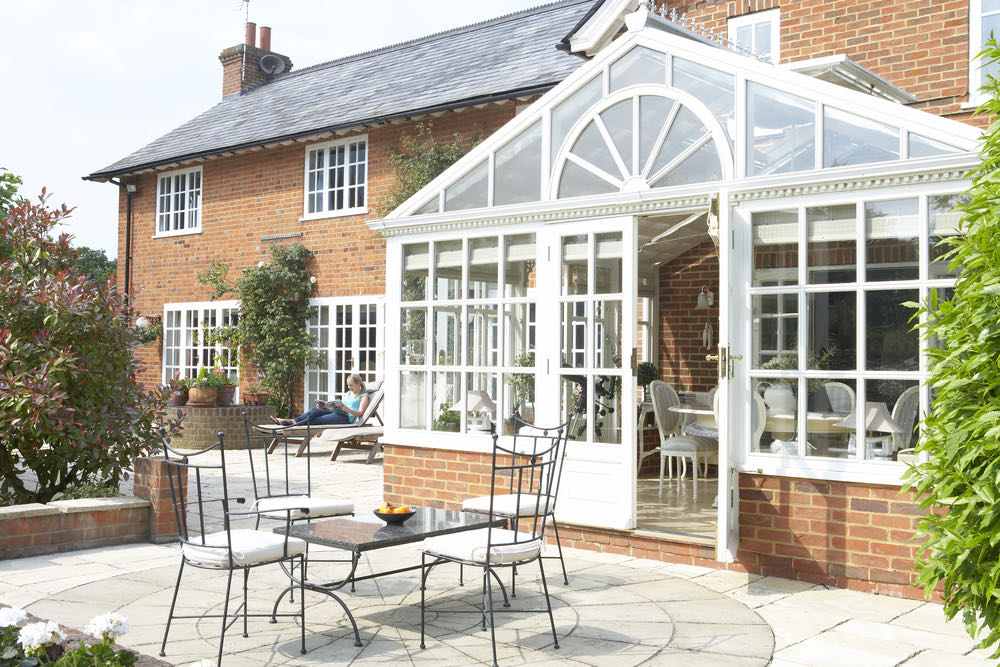 Enhance Your Conservatory with a New Conservatory Roof
If your conservatory is no longer performing at its best, the roof is leaking or draughty and the thermal performance is poor, you have various options from Conservatory Village to bring it back up to full operation.
Our high performance roofing systems provides a completely solid roof. It is ideal for turning your conservatory into a hybrid of extension and sunroom.
With an effective conservatory roof in place, your conservatory will be far more efficient and secure, as well as free from leaks and draughts. It really offers the same performance that you would expect from a standard extension roof.
With the Livinroof design, you still benefit from the glazing that makes your conservatory roof flood your home with natural light, as this design can come as a fully glazed option, or partially glazed with a solid roof section.
The Livinroof is the perfect replacement option for old and brittle polycarbonate roofing that not only provides poor performance, but could also be unsafe.
In fact, our Livinroof conservatory roofs are up to an amazing 15 times more thermally efficient than these outdated polycarbonate originals.
No matter what the weather, be it torrential rain, gale force winds or bitter cold, with one of our new conservatory roof options, you can count on your conservatory being cosy and dry, warm and comfortable and completely protected from the elements.
Our conservatory roofs are not only of benefit in winter months either! In the blistering summer sun, which we occasionally experience in Hampshire, your conservatory will be protected from the glare of the rays and the oven effect that they cause.
With conservatory roofs from Conservatory Village in Hampshire, you will be able to use your conservatory all year round, no matter what the weather.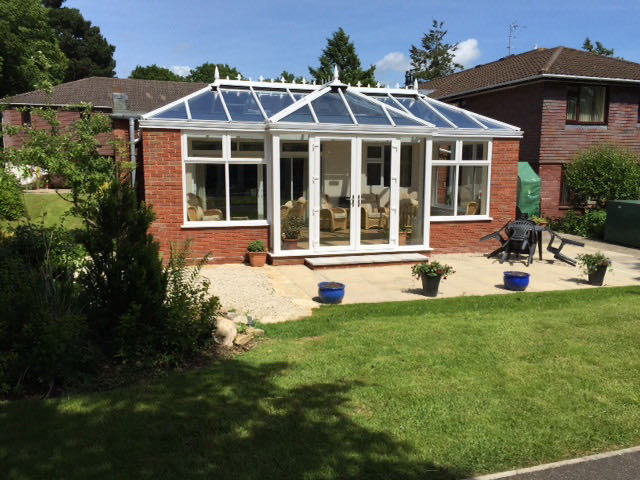 Conservatory Roofs Bespoke to Your Hampshire Home
Our conservatory roofs are designed to be the perfect fit for your conservatory and your Hampshire home. Using the finest craftsmanship, these conservatory roofs are created as an exact match for either your existing conservatory or your new installation.
They will blend in seamlessly with your Hampshire home, and thanks to the variety of customisation options that we offer, you can also ensure they complement your existing double glazing too.
Whether you want a natural wood effect, or a stylish colour finish to tie in with your property, we can show you a range of options.
You can choose glass panels, included at no extra cost, or a completely solid roof, so that you have the perfect match for your planned usage.
For ultimate luxury and style, you can combine our conservatory roofs with the Livinroom interior pelmet which allows you to have additional lights around your conservatory, creating a beautiful atmosphere.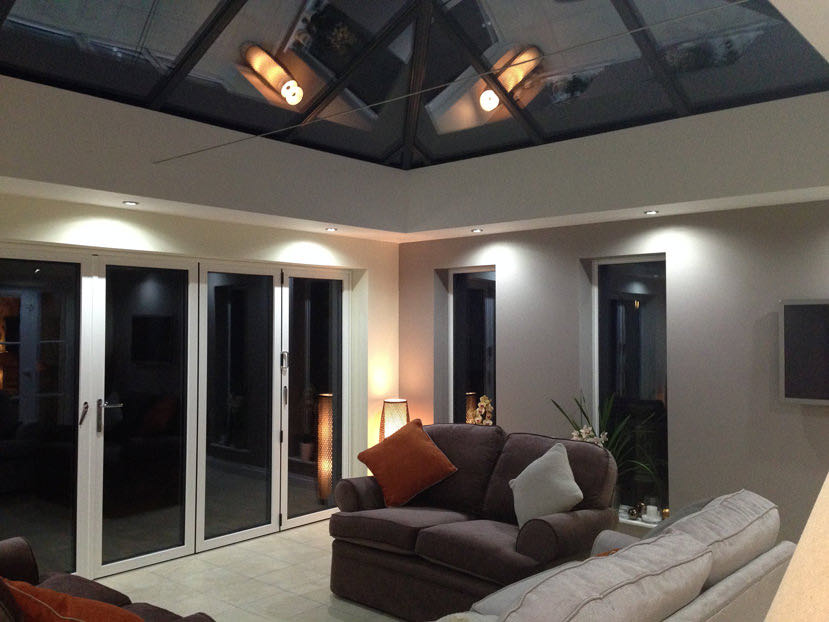 Conservatory Roofs in Hampshire – the Simple Home Improvement
Our conservatory roofs are easily installed by our expert teams, making them an efficient home improvement that causes minimal disruption. They are precision engineered to be the perfect fit for your conservatory, so our experts can put them in place in no time at all.
If you are interested in having one of these high performance conservatory roofs for your conservatory, whether as part of your Conservatory Village installation or as a replacement conservatory roof, then please do get in touch.
Our conservatory roof prices are extremely cost effective, and they make a superb long term investment for your Hampshire home.
https://www.conservatory-village.co.uk/wp-content/uploads/2015/11/tkuVIplA8TnPB3ovUkZUS3PWRDBjvFhtBL45kRNnVM0.jpg
680
1024
admin
https://www.conservatory-village.co.uk/wp-content/uploads/2015/09/Conservatory-Village-Logo.png
admin
2017-01-27 10:18:20
2018-12-18 10:52:48
Conservatory Roofs Hampshire