What is a Clad Over Conservatory Roof?
Clad over is a conservatory roof replacement, which is sold as a cheaper option but with more issues. The clad over doesn't involve the removal of the previous structure, causing potential damage in the future. There are four types of clad over roofs: internal, external, combined and solid panel.
Issues With Clad Over Conservatory Roofs
There are a few points to consider when investing in a new roof. Firstly, it's important to consider the weight of replacement roofs. Clad over is manufactured using heavy timber, materials and tiles. These can cause structural damage in existing frames. Therefore lightweight systems are the best option to go for when investing in a new roof.
Not Fireproof
A fundamental aspect of roofing systems is their fireproof qualities. A new roofing system must pass fire tests to maintain your safety. Clad over roofs cannot be tested as an entity. Only each component can, making the testing ineffective.
Lack of Building Regulations
Clad over isn't usually approved by building regulations. This is because they have weak structural integrity and have low thermal values meaning they are worse for your energy bills. Ensure you get a Building Regulations Conformance Certificate, so your new project is approved!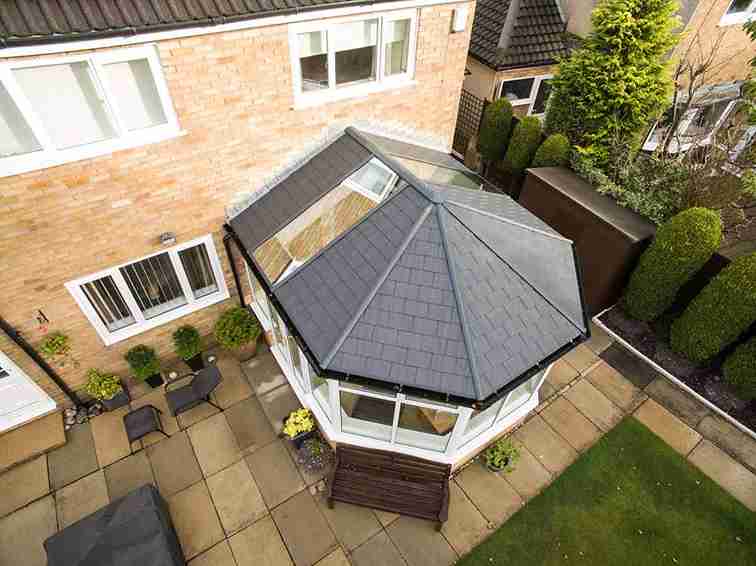 Insufficient Weatherproofing
Replacement roofs should be durable to withstand even the most extreme weather for a worthwhile investment. Clad over and outdated roofing systems are often insufficient in keeping wind and rain out of your conservatory. Additionally, teaming together aluminium beams and bars with over-cladding can cause condensation. This is because there is no thermal barrier in place, causing damp, leaks and even cracking plaster.
Poor Structural Integrity
As well as high weatherproofing abilities, replacement roofs should have exceptional structural integrity. While older roofing systems were designed to hold glass, the popular solid roof requires a more robust structure due to its weight compared to glass. Therefore, bars and beams from the previous roofing system must be removed.
Inappropriate Fixings
Existing conservatory roofs lack in the appropriate fixings for clad-over solutions. Because of this, any fixings that are made to ensure the clad-over fits can cause damage and affect the performance of the original roof. We are happy to discuss the fitting process with our conservatory roofs to ensure you are satisfied.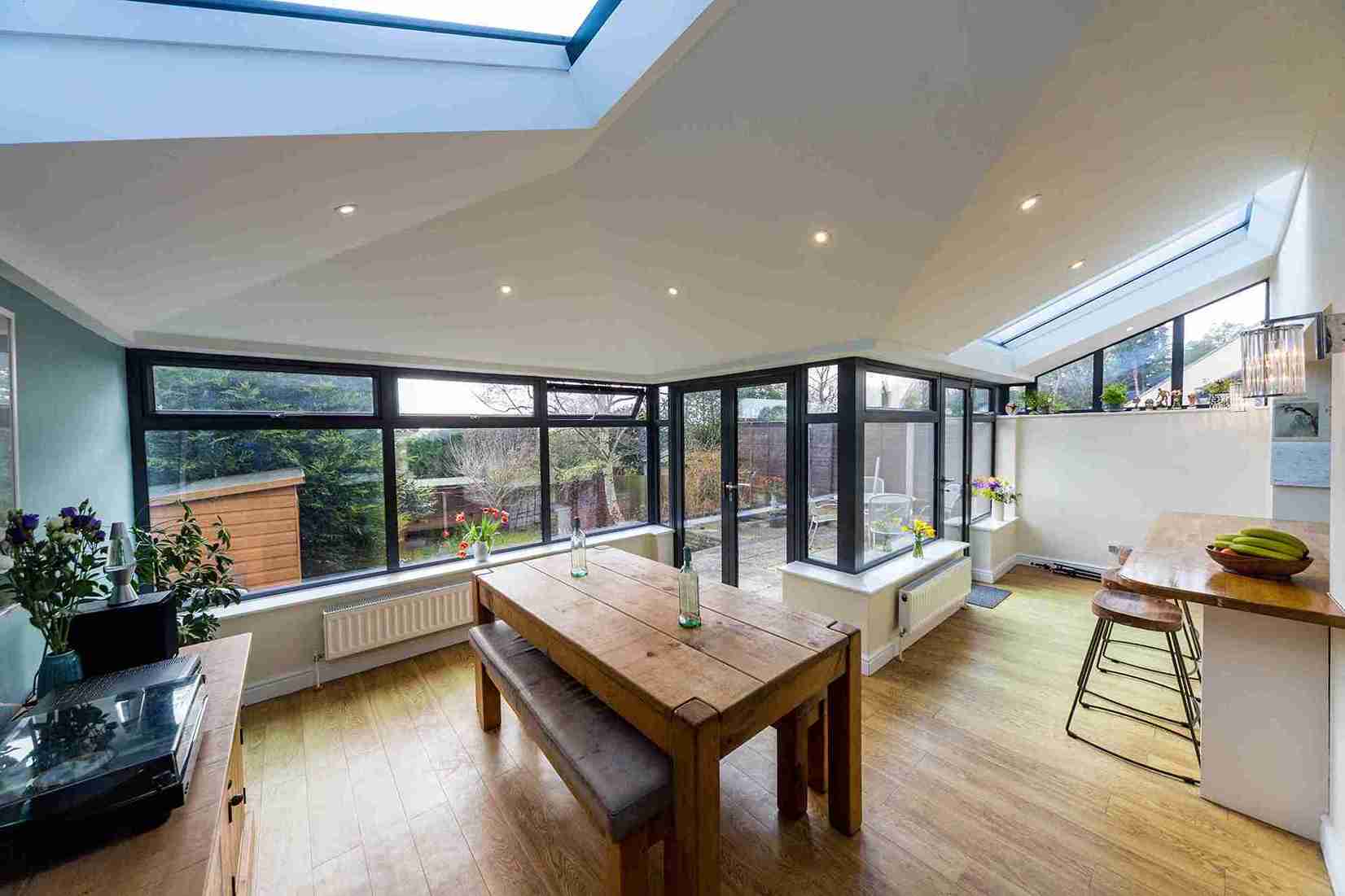 Replacement Conservatory Roof Prices
Replacing your conservatory roof is easy with us. We recommend investing in an exceptional quality roof that is designed to last for decades. Clad over causes many lasting issues, and despite being the cheaper option, it does not have the high performance that excellent-quality replacements have.
Here at Conservatory Village, we have fitted roofing systems for many years. Our replacement roofs are manufactured by market-leading suppliers who are experts in delivering high-quality products.
Use our free online quoting tool to get a quick price on a replacement conservatory roof. Alternatively, you can give our office a call on 02380 814555 or email us to discuss our service and ask us any questions related to our conservatory roofs. You can also send us a message through our online contact form, and a member of our team will get back to you as soon as possible.
https://www.conservatory-village.co.uk/wp-content/uploads/2020/06/replacement-roof-southampton.jpg
917
1450
admin
https://www.conservatory-village.co.uk/wp-content/uploads/2015/09/Conservatory-Village-Logo.png
admin
2020-06-10 13:58:43
2021-11-29 15:22:36
Clad Over Conservatory Roof