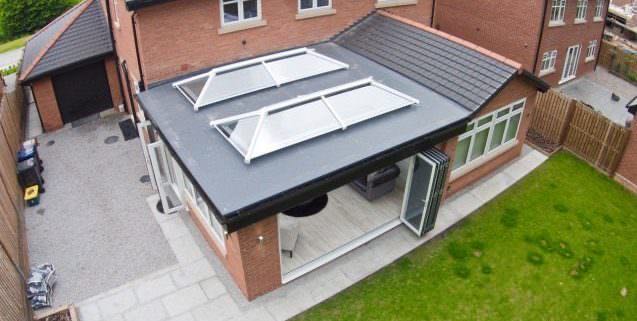 Quality Conservatory Roofs to Transform Your Southampton Conservatory
Is your conservatory cold in the winter and too hot in the summer? Does your conservatory roof suffer from leaks and draughts?
Our range of conservatory roofs in Southampton could be the ideal solution, enabling you to improve the performance of your much-loved conservatory without the expense of replacing the entire structure.
Here at Conservatory Village, we are specialist conservatory installers who work with the finest conservatory roofs available to ensure that your conservatory performs to its best ability.
Our superb conservatory roofs are a cost effective option for your Southampton home, giving your conservatory a complete lift and making it a functional living space once more.
Our guide to conservatory roofs in Southampton is here to help you find out more about these spectacular home improvements.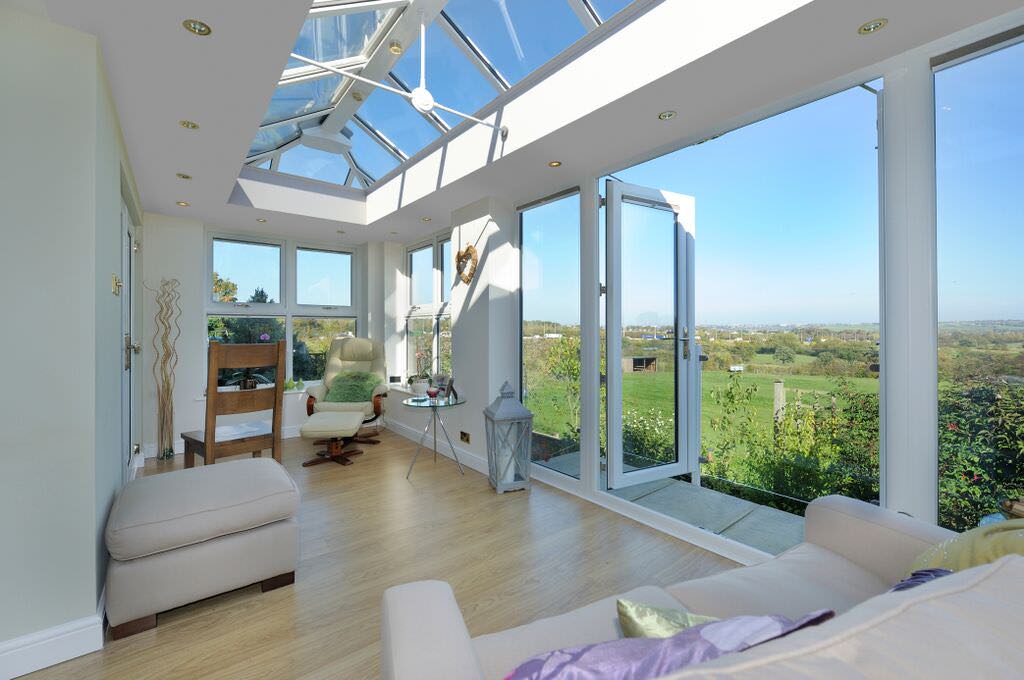 Exceptional Conservatory Roofs in Southampton
Here at Conservatory Village, we pride ourselves on providing exceptional conservatory roofs to our customers throughout Southampton, which is why we work with the LivinRoof and RealRoof systems.
These state of the art conservatory roof systems are perfect for turning your conservatory into a beautiful and functional living space.
There are so many options and benefits of the LivinRoof and RealRoof conservatory roofs that you will be astounded by the features they offer. Read on to discover how amazing our conservatory roofs are.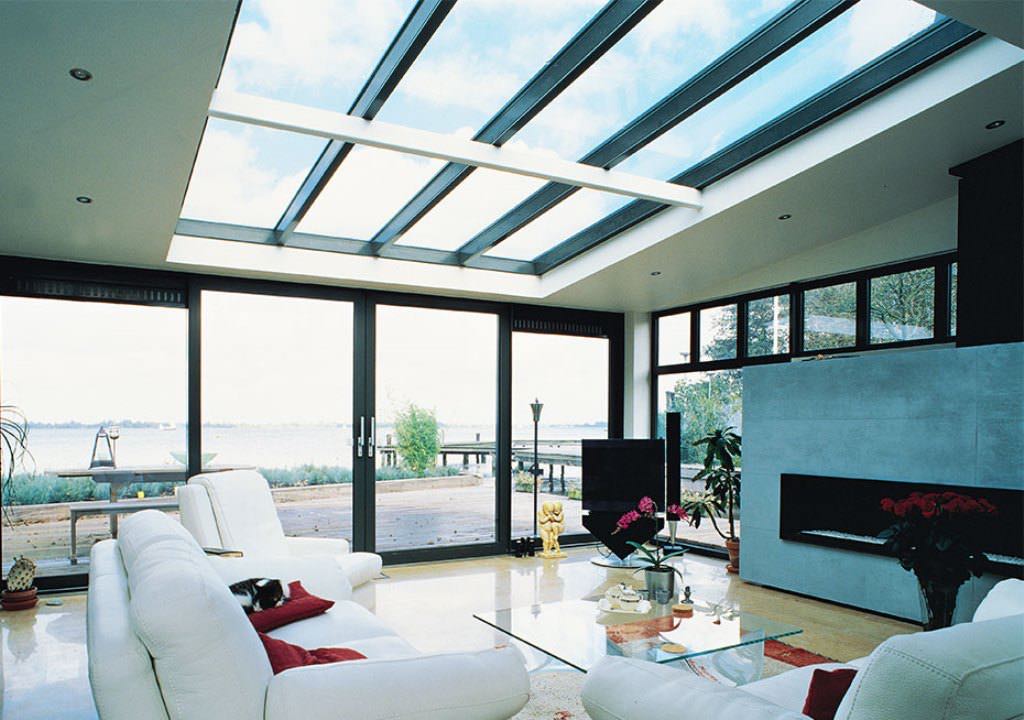 Innovative Conservatory Roofs
The beauty of the LivinRoof conservatory roofs is that they provide a unique combination of solid roof and glazing, fusing the two together to create a stunning and eye-catching design. Our RealRoof systems give you all the style and performance that you would expect from any extension roof.
The two options ensure that your conservatory works to its best ability.
Traditional conservatory roofs were usually constructed of a polycarbonate material which was not only renowned for leaks and draughts, but could also become weathered and brittle, making it unsafe.
With our modern conservatory roofs, you will experience a superb feature that is designed to withstand even the worst of the British weather and will provide the most exceptional thermal performance. Our conservatory roofs are designed to offer outstanding insulation, keeping your conservatory warm on even the coldest of winter days.
In fact, our LivinRoof conservatory roofs are up to 15 times more thermally efficient than the outdated polycarbonate roofs that are typical for older conservatories.
In the summer, you will benefit from a conservatory roof that protects you from the glare of the summer sun and ensures that your conservatory keeps to a reasonable temperature so that you can still enjoy the space it offers.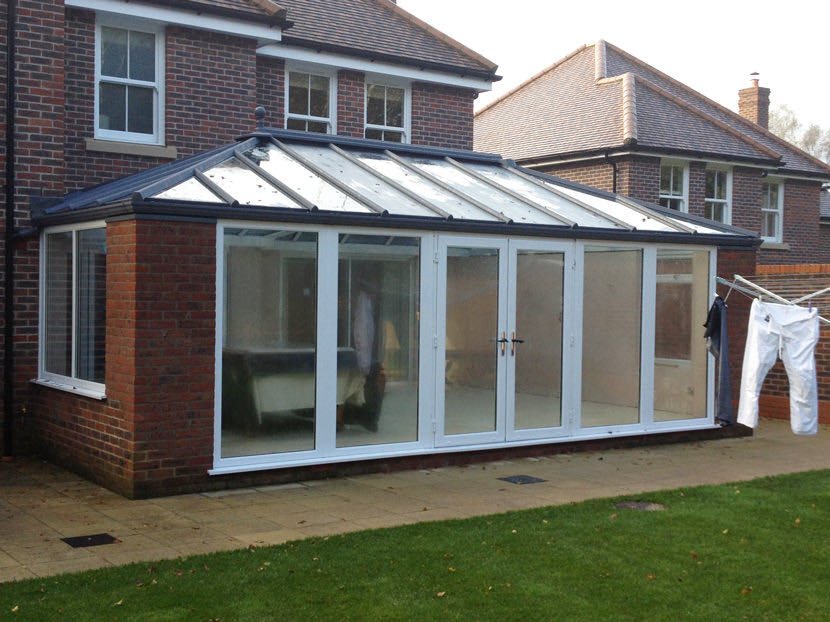 Conservatory Roofs Designed for You
Our conservatory roofs are designed to be the perfect solution for your conservatory. We can construct them in any shape or size to neatly fit with your existing or new conservatory installation.
They are also perfect for blending seamlessly with your Southampton home, so that you get a beautiful finish which complements your whole property.
With our conservatory roofs, you can choose whether to have glass panels included at no extra cost, or whether to have a completely solid roof, giving you plenty of options to enhance your conservatory and the living space it provides.
You can combine our conservatory roofs with the LivinRoom interior pelmet which gives you're a stylish option for additional lights around your conservatory, giving it a luxury feel.

Conservatory Roofs with Minimal Disruption
Our conservatory roofs are efficient for us to install, meaning that you will benefit from minimal disruption to your home and lifestyle.
We are experts in conservatory installations and our structural roofs are one of our specialities. You can expect a quality installation that is designed to last for many years to come and will provide you with the most outstanding all round performance.
Our conservatory roofs will transform your Southampton conservatory in no time at all, enabling you to access a beautiful and functional living space with no fuss.
Conservatory Roofs in Southampton
You can benefit from out incredible conservatory roofs in Southampton whether your conservatory is being installed new by us at Conservatory Village, or whether it is already in place and needs a little refurbishment.
Speak to our team of friendly and highly trained advisors to find out more about the spectacular conservatory roofs we offer to Southampton homeowners and the superbly cost effective and competitive prices for these stunning enhancements.
Our conservatory roofs are really exceptional, and you will benefit from a long term home improvement that will give you value for money for many years to come. Get in touch and let us improve your Southampton conservatory roof.
https://www.conservatory-village.co.uk/wp-content/uploads/2017/03/skylight-roof.jpg
426
637
admin
https://www.conservatory-village.co.uk/wp-content/uploads/2015/09/Conservatory-Village-Logo.png
admin
2019-09-20 13:01:49
2019-09-23 16:55:04
Conservatory Roofs Southampton