Home Improvements
&

Conservatories

Why Do Conservatories Make The Best Home Improvements?
According to housetohome, 26% of us make changes to our property several times a year and one in four of us dream of having a conservatory.

Conservatories in the UK have become increasingly popular over the years, with many of us opting to extend our properties rather than move altogether.
Whether its the lure of inexpensive extensions or the current property market, one thing is clear: we like to keep up with the Joneses.
Could it be neighbourly competition that is fueling our love for home improvements & conservatories?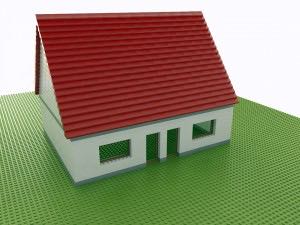 Housetohome say that one in six will 'take a peek at their neighbour's home improvements' and are even nosy enough to turn up on their doorstep for a closer look.
So if you are planning on getting a conservatory, don't be surprised if your neighbours wander over to take a peek!
As uPVC conservatories in the UK become ever more fashionable, we will most certainly see a rise in home improvements alongside their growth in design and technology.
Conservatory Village looks at the benefits of today's modern conservatory and why they are so highly sought after.
Beautiful Looks
Conservatories make stunning home improvements and look just as beautiful in real life, as they do in those glossy brochures and magazines.
As well as being a luxurious home improvement, conservatories are extremely versatile so it's no wonder why so many people choose to extend their living spaces with a modern conservatory.
Conservatories in the UK can be found in a comprehensive range of styles for your home. If you have a larger property then perhaps it is capable of housing a big and bold traditional conservatory, or maybe you have a country-style home that needs some love and authenticity.
Whatever your conservatory style needs, you can be confident that they can be met with an impressive range of conservatory designs.
Click here to view our conservatory styles in Southampton and Bournemouth, UK.
Energy Efficiency
Energy efficiency isn't something always associated with a conservatory due to its sometimes awkward climate during the winter and summer. Too cold to use in the winter and too hot to use in the summer – sound familiar?
Well…technically this is no longer true.

Thanks to the stylish and innovative LivinRooms and LivinRoofs from UltraFrame, your conservatory can be a much valued extension to use throughout the year. You can view our brochures here.

LivinROOF is the first ever roofing system to combine solid and glazed roofing seamlessly. Extend your living space and improve thermal performance to create a room that you can use all year round.
Conservatory Show Sites LTD
Watch how an old conservatory is transformed with a watertight LivinRoof.  This family have outgrown their tired, old conservatory. Now, they are after something new and usable.
Increase Value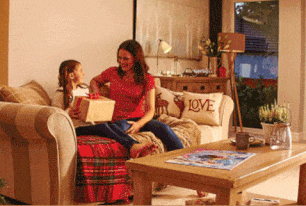 Not only will a conservatory give a versatile space to sit, relax and socialise but if you are looking to improve the value and saleability of your property, then a conservatory is golden.
This is because conservatories are a relatively easy way to immediately add value to your home. A full blown extension can be very costly and a conservatory gives you the same extra space but at a cheaper cost.
High Return On Investment
Typically, conservatories are known for their high return on investment.
Daniel Peacock (a property renovator) in his blog says that according to the Royal Institute of Chartered Surveyors, adding a conservatory can increase the value of your property by up to 5%.
This suggests that a new conservatory is pretty much guaranteed to pay for itself.
Conservatories Give You More Space
Conservatories allow you to add extra space to your home at a fraction of a cost of a full blown extension and they look great! Aesthetically, they add lots of value.
Benefit From An Extra Room
A conservatory is essentially an extra room in the house, a space for an extra kitchen, living room, or play area.
They provide a smooth transition from your home to garden, allowing you to bring the outside in.
They can be also be made to be very cozy and relaxing on a wet day, and can make a great dining room giving you a wonderful ambience in the evening.
Conservatories in Hampshire & Dorset
Based in Southampton and Bournemouth, Conservatory Village provides beautiful conservatories across Hampshire and Dorset. View our Portfolio to view our past conservatory installations.
Why Not Get A Conservatory Online Price?
We also provide instant online conservatory prices for a range of conservatory styles. Start your free conservatory quote today.