Replacement conservatory roofs can often be as rewarding and impactful on your Hampshire home as installing a new one. You may have a conservatory that's only usable at certain times of the year. You might think it's just taking up space.
However, there's no need to replace your whole conservatory. By choosing a replacement roof with Conservatory Village, you'll be able to reclaim your space. With multiple options across our range that each transforms your home for the better, you can make a real difference for an excellent price.
That's because replacing your roof is far cheaper than building a new conservatory. However, a new roof can genuinely have a similar impact on your home. A new conservatory roof can improve your Hampshire home's style, security and savings.
You can also be sure that Conservatory Village will value all those things and more. We're an experienced local installer throughout Hampshire. As well as that, we work with Ultraframe to ensure your home gets a market-leading roof with incredible performance.
For a replacement conservatory roof that transforms your living space, get in touch with us today! You can also use our online quoting engine to get a free price.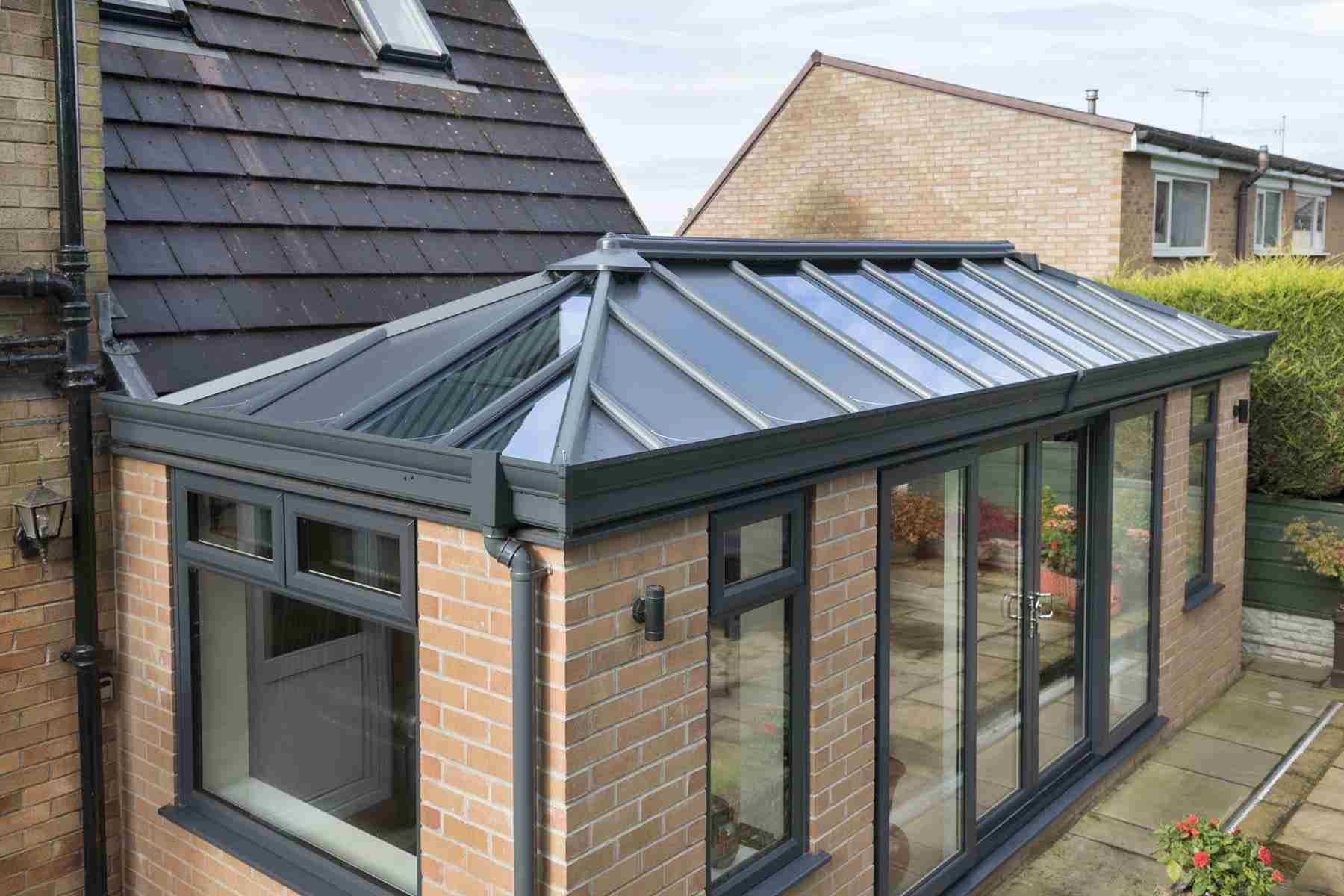 Replacement Conservatory Roofs – Features & Benefits
The main reason replacement conservatory roofs make such an impact is that they're in direct contact with the sun. With better roofing, your conservatory immediately becomes better at channelling it. That way, you'll have a conservatory that maintains a stable temperature.
A new roof can turn your conservatory from a forgotten space into the centre of your home. With terrific insulation, our roofs can maintain your home's heat in the winter and keep your area cool in summer too. 
Additionally, you'll feel a massive difference in your home. With a replacement conservatory roof, you won't need to use as much energy heating your home. That way, you'll save money on energy bills and reduce your carbon footprint.
Replacement Conservatory Roofing Options
At Conservatory Village, we value your choices. That's why we offer a range of conservatory roofing options that give you total control of transforming your space. 
Each of our options caters to different homes across Hampshire. Whether you have a traditional home you want to modernise or a futuristic space you want to bring into the past, there's a roof to suit your style and your budget.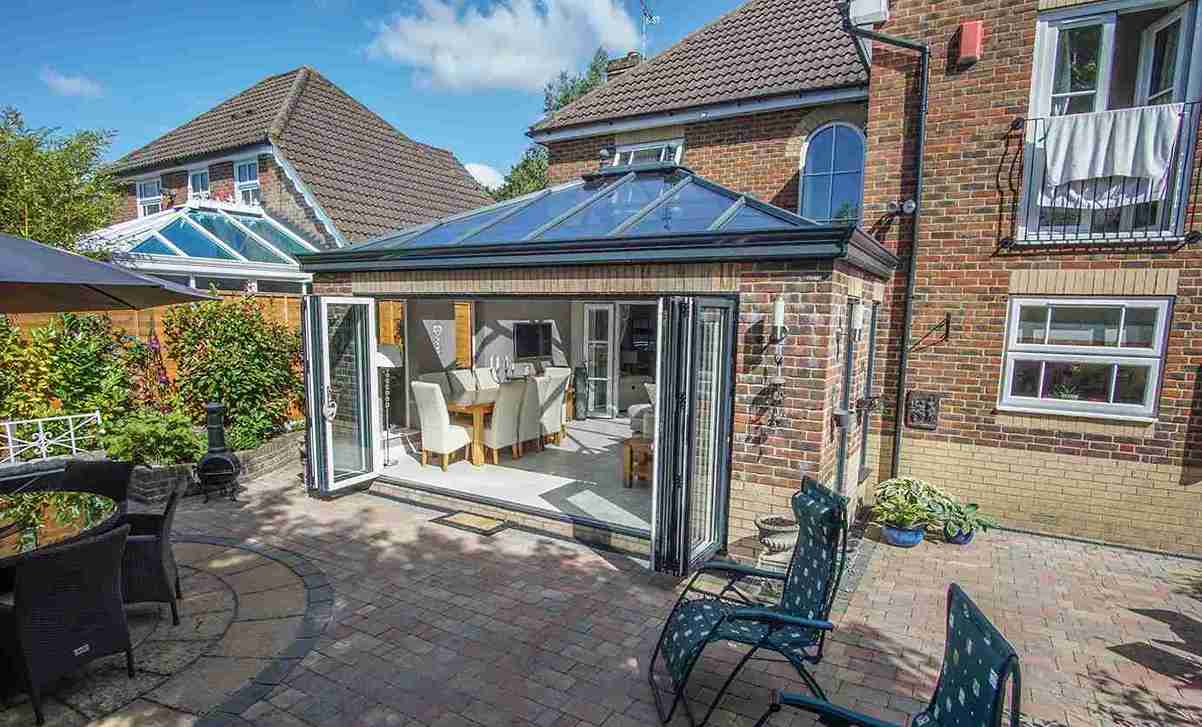 Polycarbonate Conservatory Roofs
For a cost-effective roofing option, polycarbonate roofing is the cheapest option on the market. However, this material isn't energy efficient and makes your conservatory's temperature wildly vary throughout the year. 
Polycarbonate may be the roofing material you currently want to replace. Our other roofing options, fortunately, are vast improvements.
Glass Conservatory Roofs
Our glass conservatory roofs feature advanced double glazing technology as standard. Thanks to their reinforced glass panels, you'll make your home instantly more secure. As well as that, our double glazing has outstanding insulation and energy efficiency.
A glass roof traps heat inside its panels to create a thermal barrier for your home. That way, your conservatory will maintain its temperature and be usable all year round. 
Tiled Conservatory Roofs
Alternatively, you could enhance your Hampshire home with a tiled conservatory roof. These roofs use lightweight tiles to make your conservatory more robust without weighing down on its structure.
Choosing a tiled roof also helps you to make your conservatory feel more like your home. The tiles combine seamlessly with brickwork and concrete. As well as that, you'll have endless options for choosing how you use your space with its new warmth and light.
Hybrid Conservatory Roofs
A recent addition to the range, hybrid conservatory roofs offer the best of both worlds. With a combination of glass and solid panels, you can enrich your space with natural light while also keeping it firmly secure.
Additionally, a hybrid roof is often vaulted to give your conservatory more space and more warmth. The solid panels also reflect heat into the room, ensuring that it's an entirely usable space all year round.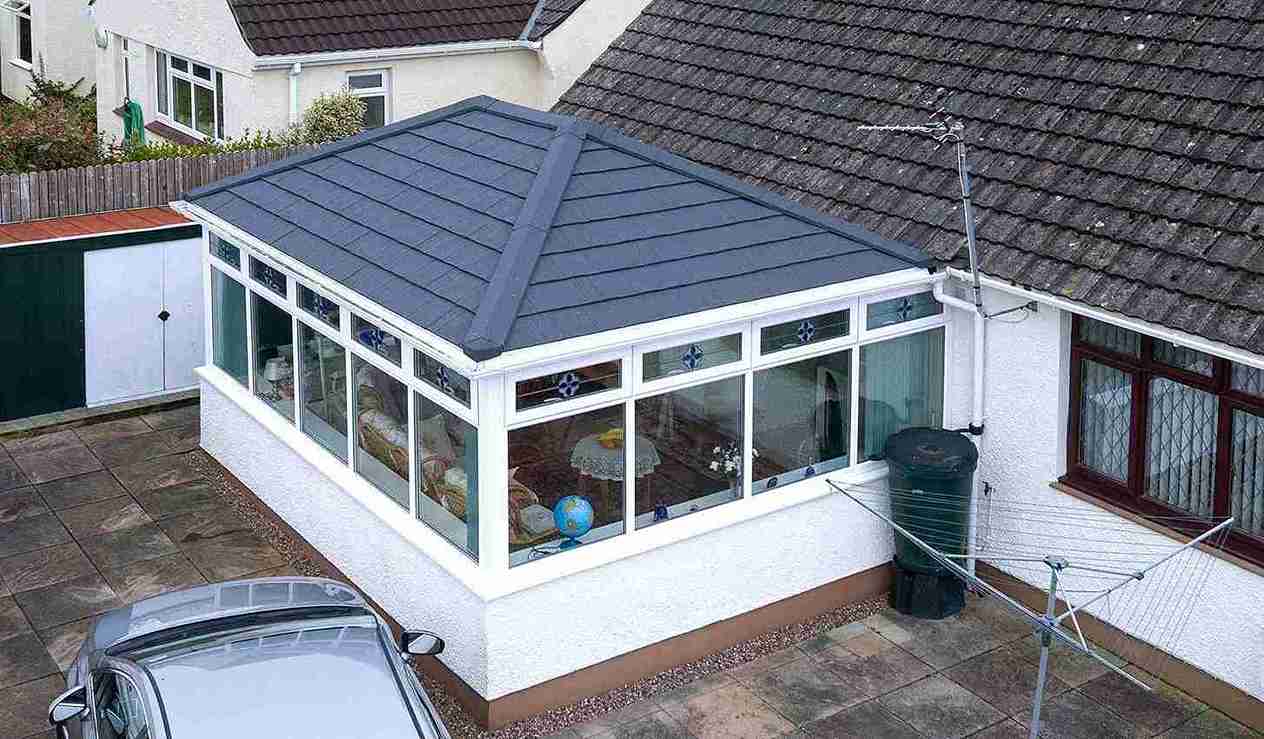 Replacement Conservatory Roof Style
Firstly, replacement conservatory roofs can give your Hampshire home a newfound sense of style. You can customise each element of your new roof, from colours to finishes, to ensure that you're getting a bespoke improvement to your home.
Conservatory Roof Security
A replacement conservatory roof also keeps your home safe. At Conservatory Village, we value you and your family's safety. That's why we provide Ultraframe products that feature security systems that have been tested and perfected.
Replacement Roofs Savings
Additionally, you'll be able to save money from day one of installing your new roof. Thanks to their energy efficiency, you'll reduce your household bills and carbon footprint. That way, you'll have more for the things that matter.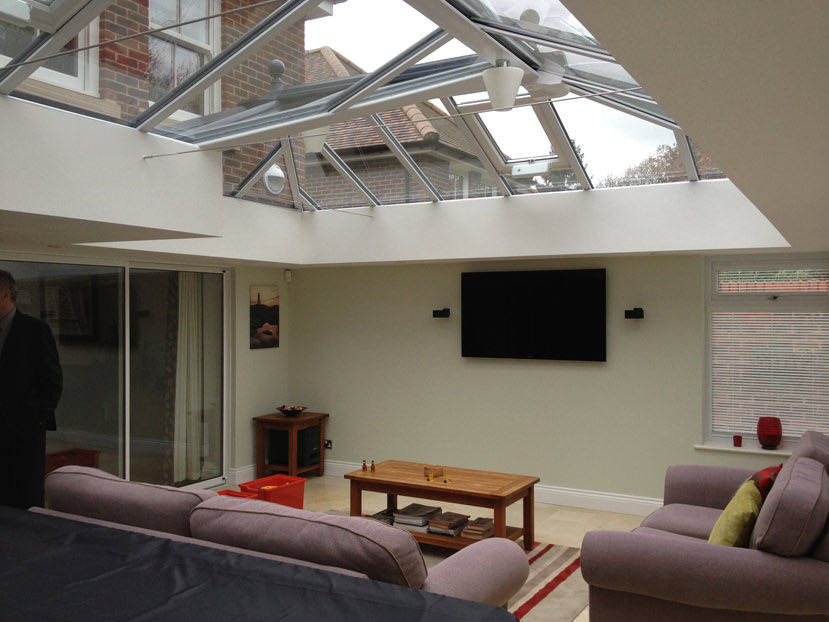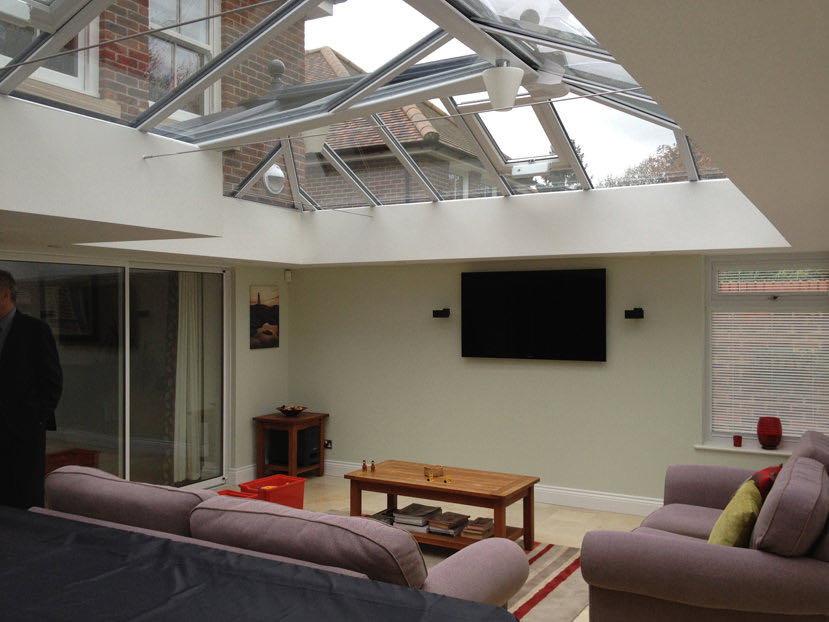 Replacement Conservatory Roofs Hampshire Prices
To transform your conservatory into a bright, spacious and usable space, then Conservatory Village is the ideal choice. With us, there's plenty of ways to get a price for replacement conservatory roofs.
For a start, you can design your dream conservatory roof using our online quote builder. With endless options on colours and finishes, you can create a roof that genuinely stands out.
Also, we'd love to talk to you. Call us on 02380 814 555 and a friendly member of the team will run through all of your questions and ideas. As well as that, we can even give quotes over the phone too! You can also send us a message through our online contact form.
We look forward to hearing from you soon.
https://www.conservatory-village.co.uk/wp-content/uploads/2015/09/victorian01.jpg
413
440
admin
https://www.conservatory-village.co.uk/wp-content/uploads/2015/09/Conservatory-Village-Logo.png
admin
2019-10-22 14:35:20
2021-11-29 15:30:00
Replacement Conservatory Roofs Hampshire