Many homeowners wish they could make their conservatory warmer. Often, traditional conservatories become unusable in winter as they let cold air, draughts and even rain inside your home.
However, you don't have to wish with Conservatory Village. There's plenty of ways to make your conservatory warmer, from little tricks to more substantial transformations. With a few changes, you can transform your space into a gorgeous area usable all year round.
We've been an installer of conservatories for years, and we work with Ultraframe to ensure you make a good investment. Ultraframe conservatories are market-leading in efficiency and security.
Working with us, they offer plenty of replacement parts that combine brilliant materials with stylish design. That way, you can make your conservatory warmer and your home warmer too.
With Conservatory Village, you don't have to wait for the summer. Instead, make a real difference to your home by working with us.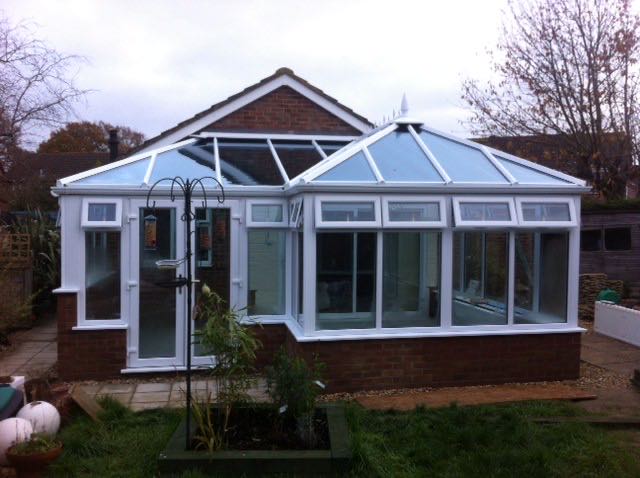 Why Is My Conservatory Cold?
Your current conservatory might not be performing well for many reasons. These could include the building material and the quality of the installation too. 
For a start, your conservatory may use polycarbonate. Polycarbonate is a cheap material that has very little insulation, meaning cold air can quickly enter your home. Polycarbonate also doesn't protect your conservatory from getting too hot in the summer either. 
As well as this, your conservatory may have build issues. Polycarbonate isn't air or water-tight, and because of this, condensation can build up in between the support beams. The excess water makes them crack and expand, allowing droughts to enter your home.
Polycarbonate isn't weatherproof either and becomes damaged in poor conditions. Another reason for the cold might also be that your conservatory is old. Polycarbonate only lasts for a few years before losing its performance.
Make Your Conservatory Warmer With a Replacement Conservatory Roof
One way to make your conservatory warmer is to address it from the top down. Your roof comes into more contact with sunlight than any other part of your conservatory. Therefore, this has a considerable impact on your space's heat. 
With Conservatory Village, you can replace your roof with either advanced double glazing or tiles. These materials offer spectacular energy efficiency and better security for your home as well. 
With a glass conservatory roof, you'll be able to trap more heat inside the glass, keeping it inside your home. That way, you'll stay warm in winter and save money by reducing your home's energy usage.
By choosing a tiled roof, you'll make your conservatory warmer while also making it feel like a natural part of your home. You'll get increased shade from lightweight tiles. That way, you could turn your conservatory into an office space, relaxation room or into any other idea you have.
Make Your Conservatory Warmer With Underfloor Heating
An alternative is to make your conservatory warmer from the bottom up. You can install underfloor heating into your conservatory that you can feel through your feet. This innovative feature can also be paired with new flooring to transform your space's appearance. 
As the heating comes from beneath the conservatory, it'll be entirely invisible. That way, you'll have more space and heat without needing bulky radiators. With the improved warmth, you'll be able to make your conservatory a perfect winter spot.
Although you may think that installing underfloor heating would add to your bills, think again. These systems are independent of your central heating and are cheaper to run! That way, you'll be able to stay warm and save all at the same time.
Make Your Conservatory Warmer With Conservatory Design
For a more cost-effective way to make your conservatory warmer, there are plenty of design tricks you can use. These may be small changes but together can add up to create real benefits for your home.
For example, you could install conservatory blinds over your windows. These are perfect for controlling heat during the summer and preventing the room from getting too hot. You can install them on both the sides and the roof, giving you control of your home's light as well.
Conservatory blinds can also cover any damages in the overall structure. You'll be able to stop draughts playing havoc with your home and reduce condensation as well. That way, they're just as useful for making your home warmer in winter.
Finally, you can buy blankets and small heaters and put them in your conservatory, creating a cosy design that also generates heat.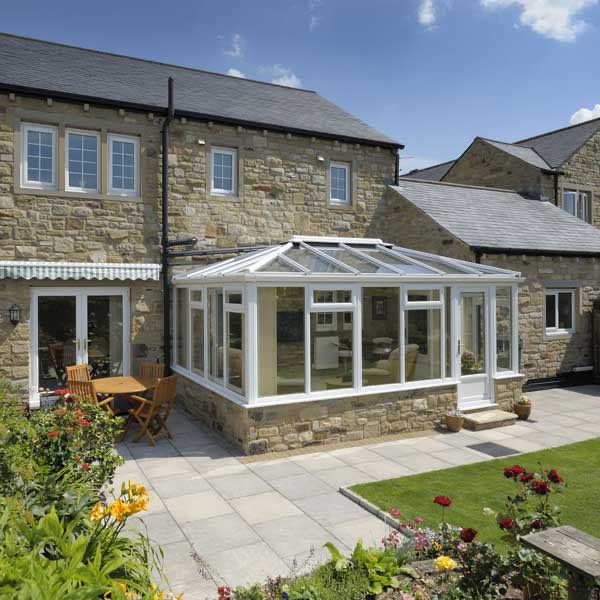 Make Your Conservatory Warmer with Conservatory Village
To make your conservatory warmer with any of these tips and tricks, then talk to Conservatory Village! We're the ideal choice for advice and installation.
You can take advantage of our online quote builder to customise a new roof, blinds or flooring. There's a massive choice of colours and finishes so that you can design something unique to your home.
Also, we're as excited about improving your home as you are. Give us a ring on 02380 814 555, and we'll work with you to realise your vision.
We look forward to hearing from you soon.
https://www.conservatory-village.co.uk/wp-content/uploads/2015/09/Victorian-Conservatories.jpg
480
480
admin
https://www.conservatory-village.co.uk/wp-content/uploads/2015/09/Conservatory-Village-Logo.png
admin
2019-10-22 14:35:39
2022-06-29 16:38:03
How Can I Make My Conservatory Warmer?