There are many reasons why you might feel you need to insulate your conservatory. Older structures can often be prone to cold temperatures in the winter that are incredibly uncomfortable. Because of this, you may be considering tearing down your old conservatory to build a new space.
With Conservatory Village, however, there's no need to go through the hassle. We offer replacement roofs, doors and much more as separate options so that you can enhance your current space.
All of our home improvements feature superb insulation as standard. Our roofs use either glass or tiles to trap more heat in your space, making it warmer throughout the year. That way, you can transform it into an area that you can enjoy all year round. You may find you can also save money on energy bills too.
As well as that, you'll be working with a trusted supplier in Hampshire and the surrounding areas. Our partnerships with top manufacturers, like Ultraframe, mean we can provide you with quality materials that insulate your conservatory. With us, you can have peace of mind that you'll be able to transform your home.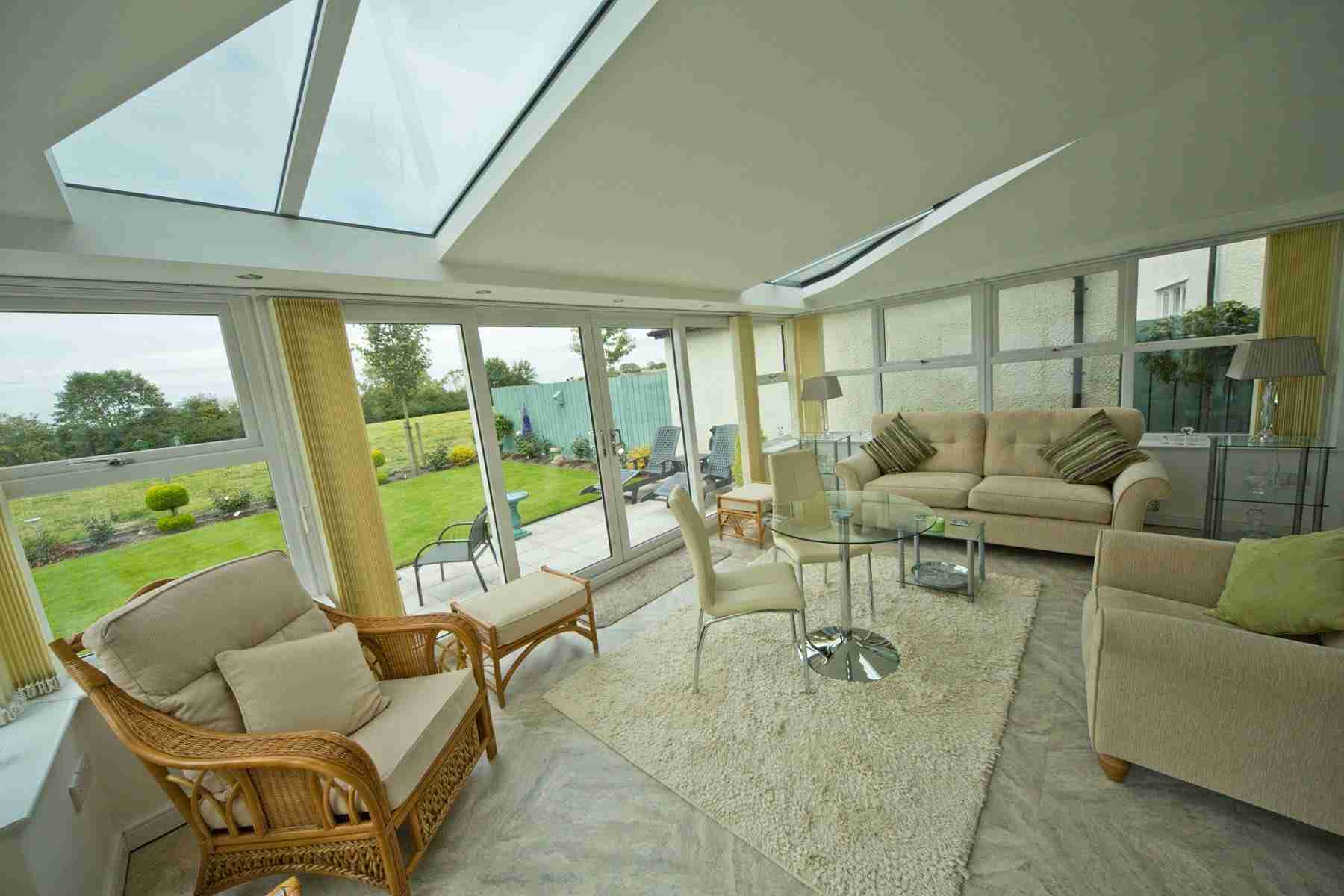 Insulate Your Conservatory with Replacement Conservatory Roofs
One of the most significant changes you could make to insulate your conservatory is to install a new roof. Your roof is one of the most substantial parts of the structure, and it comes into the most contact with the sun. Because of this, a better roof can lead to much better insulation for your home.
We supply replacement conservatory roofs from Ultraframe, including their innovative Livinroof range. These smart additions use slab insulation that not only keeps heat inside your space but prevents cold air from getting into it. That way, you'll have a weatherproof roof that protects your home from bad weather.
With brilliant insulation, you can make the temperature in your space more stable, making it a room you can use every day. As well as that, you could install roofs that have double-hipped shapes, extending your roof outward and making your home feel more spacious.
Insulate Your Conservatory with Double Glazing Doors
A new door can not only insulate your conservatory but connect it more naturally to your home. Our range of doors features advanced double glazing and slimline frames. Because of this, you can get beautiful views from your space into your garden with
You can fit either sliding or bi-fold doors to create a seamless gateway into your home. As well as that, because they stay on an in-line slider, they create more space in both rooms. As well as that, you'll be insulating both areas and significantly reducing your energy usage.
Our doors are also incredibly secure and could make your home safer for your family. That way, you can enjoy a warmer space with peace of mind. As well as that, installing new doors that open out to your garden can make your home closer to nature, opening it up to warm natural light.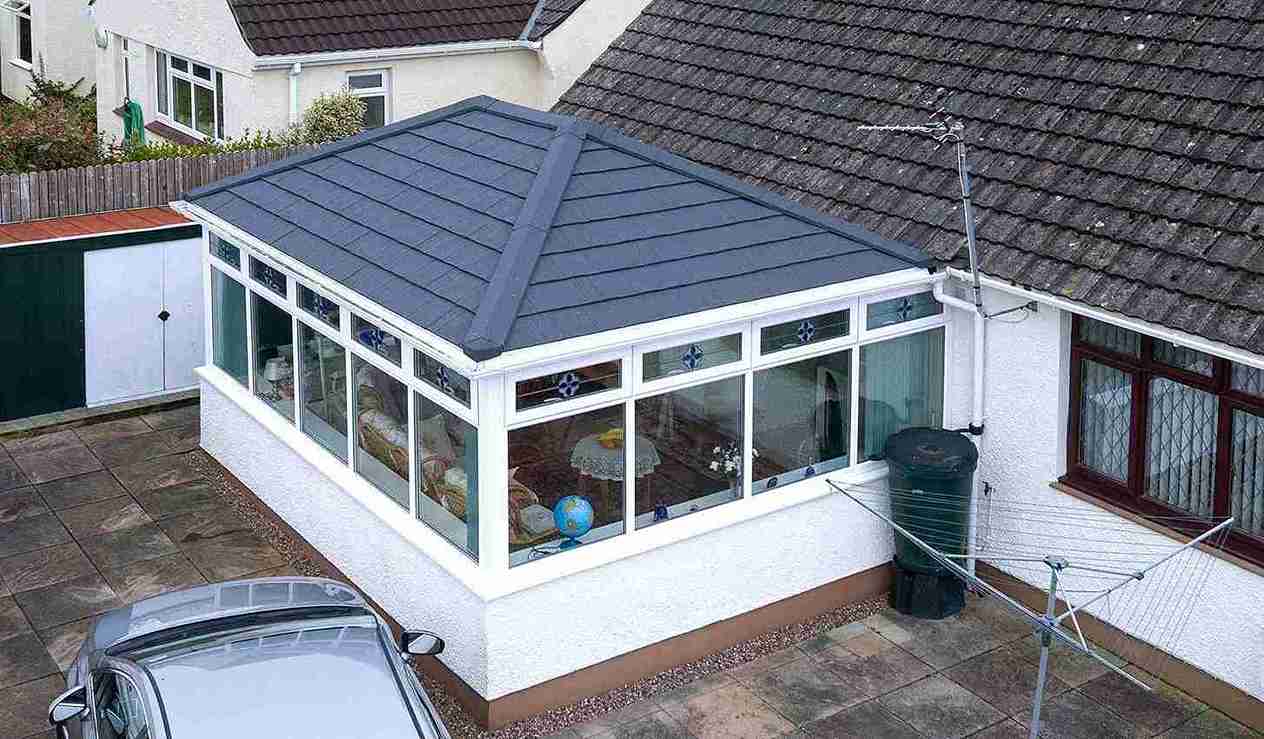 Insulate Your Conservatory with New Double Glazing
As well as changing your roof, you can also insulate your conservatory by installing new double glazing. Some older spaces use single glazing, that means that your home is susceptible to more changes in temperature. However, our advanced glass makes insulating your conservatory simple.
You won't just reduce your energy bills either. Our double glazing can help you reduce your carbon footprint too. You'll be able to rely less on your central heating thanks to our double glazing, allowing you to do your bit to help our climate.
Additionally, you can make your entire home feel more spacious. We pair our double glazing with slim frames, so you can warm up your space while also getting gorgeous views. With more warmth, you and your family can benefit from a more natural feeling in your home every day.
Insulate My Conservatory with Conservatory Village
Conservatory Village is a trusted supplier throughout the local area. We have a steadfast commitment to quality, as well as partnerships with leading manufacturers. With us, you'll be sure to insulate your conservatory with the best possible materials.
We have years of experience helping people across Hampshire and the South Coast enhance their homes. With our replacement roofs, doors and double glazing panels, you can make a genuine difference to your home today.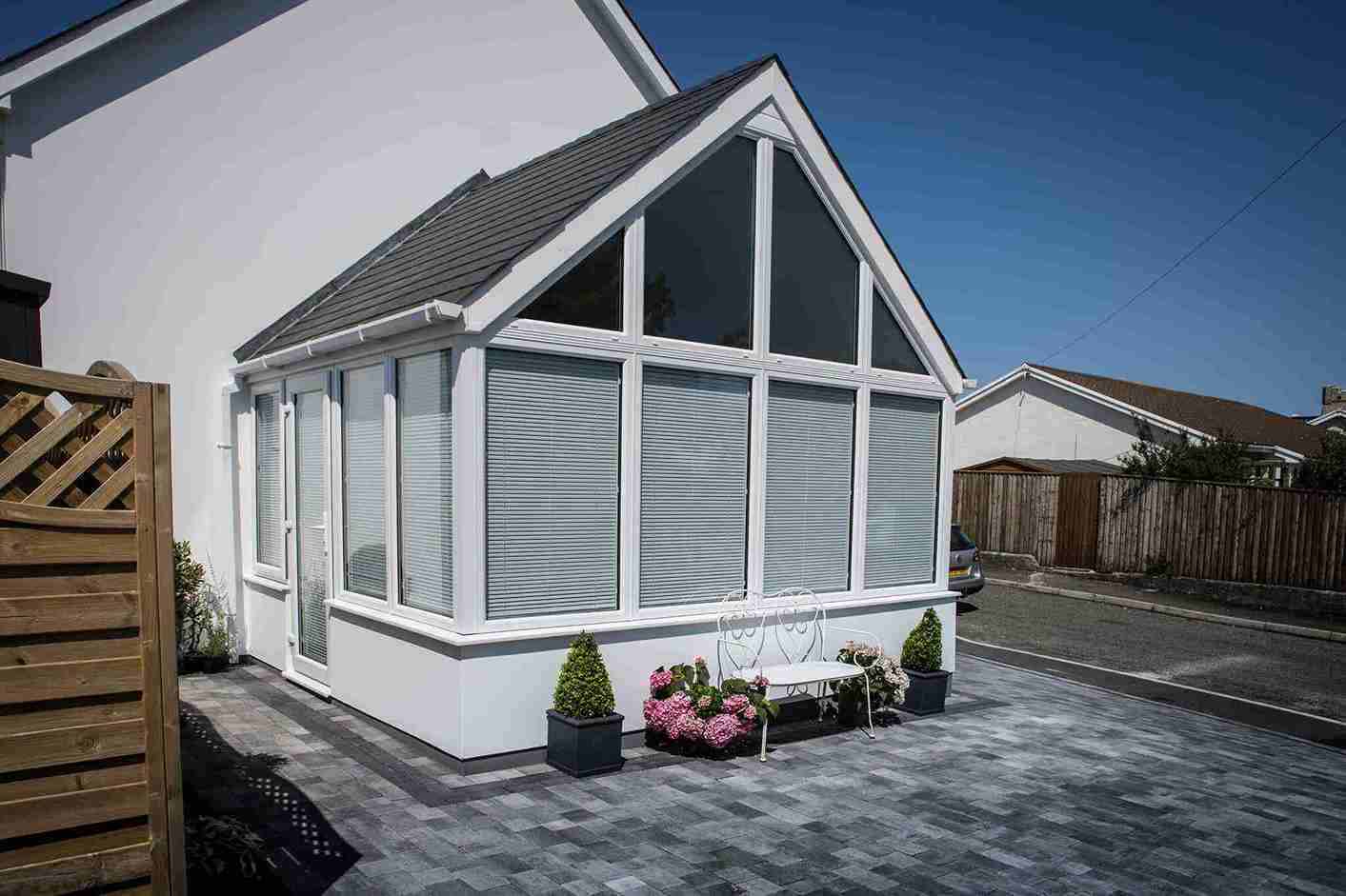 Insulate Your Conservatory Prices Hampshire
You can insulate the conservatory in your Hampshire home today with our products. Get in touch with us today about enhancing your home!
Firstly, our conservatory cost calculator allows you to select from a vast range of options. It offers all of our replacement roofs, doors and more, and in different colours and finishes. Design your unique addition, and you can get a quote instantly!
Alternatively, you can use our online contact form to get in touch with us about our range.
As well as that, you can give us a call on 023 8081 4555 today to speak with us about any of your ideas.
https://www.conservatory-village.co.uk/wp-content/uploads/2016/01/Victorian-Conservatory-House.jpg
750
1000
admin
https://www.conservatory-village.co.uk/wp-content/uploads/2015/09/Conservatory-Village-Logo.png
admin
2019-10-22 14:37:41
2019-10-22 14:37:41
How Can I Insulate My Conservatory?