Large Conservatories Could Be Your Ideal Southampton Extension
Whether you are a commercial business looking to create additional space at your premises, or a Southampton homeowner in need of a specialist extension or additional room, our large conservatories could be just what you need.
Here at Conservatory Village in Southampton, not only are we conservatory specialists, we also have a dedicated team who design and install the most impressive large conservatories.
We've written this guide to large conservatories in Southampton to help you find the perfect match for your requirements.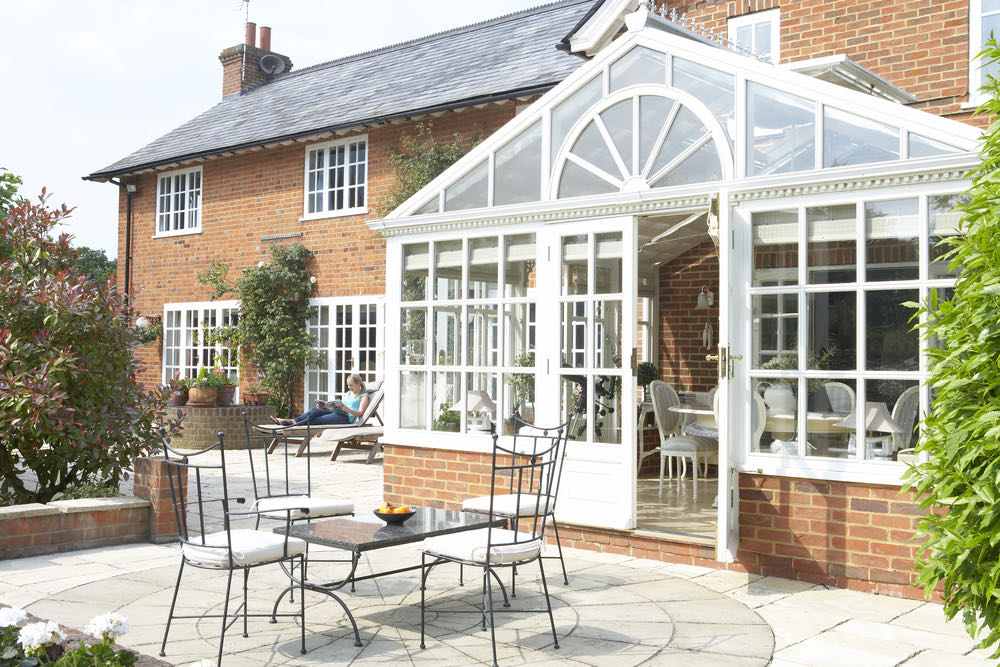 Multifunctional Space with Large Conservatories in Southampton
There are so many reasons as to why our large conservatories are the perfect choice for your property, but let's start with the huge range of uses you can put them to so that you can benefit from the additional space they provide.
Large span conservatories are ideal for all sorts of applications. Perhaps you have a business in need of extra showroom space of a café in need of a larger dining area, in which case, a large conservatory could be a cost effective solution.
For Southampton homeowners, the possibilities are endless. Our large span conservatories are ideal for housing outdoor swimming pools, making them accessible all year round. They can also be used in place of traditional brick built extensions, giving you additional living space for a dining room, an office or to extend your kitchen or lounge.
Whatever you can think of, we are sure that here at Conservatory Village, we can create a custom conservatory that perfectly meets your needs.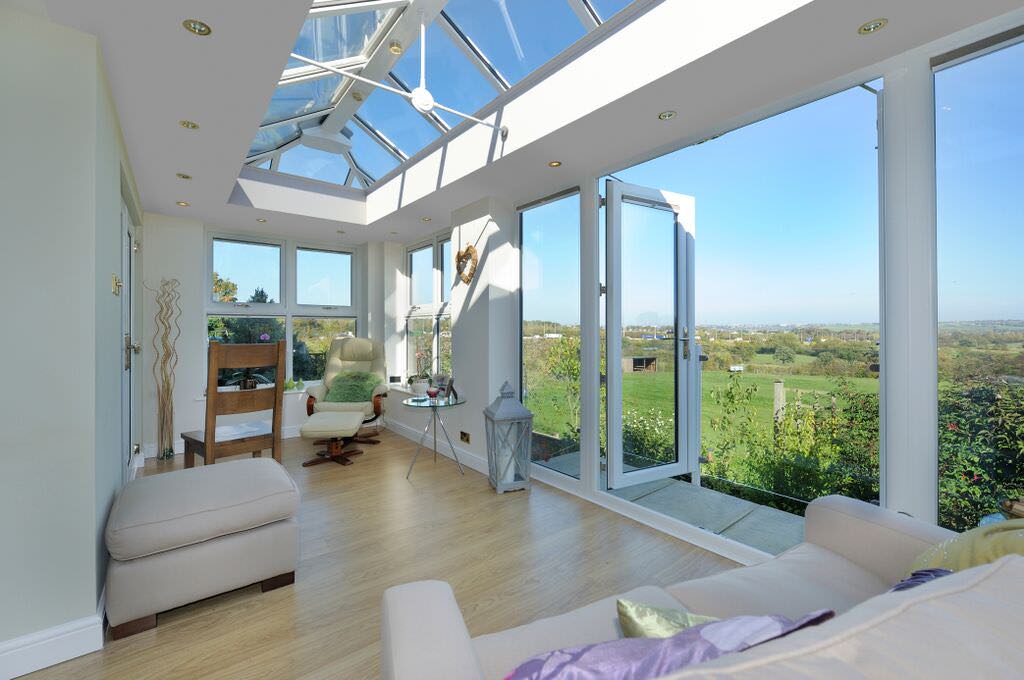 Controlled Climate for Year Round Large Conservatories
Nothing is worse than having a conservatory you can look at, but not enjoy on hot days or even cold ones. With our large conservatories, we work with Ultraframe to create conservatories that can be used no matter what the weather.
The Ultraframe technology comes with a variety of options so that your large conservatory is controlled all year round.
In the design phase, we will take into account the placement of your new conservatory, making note of anything that overshadows it, such as tree branches, and which direction it faces for the sun's rays.
We will then recommend the best combination of climate control features to ensure your conservatory is a practical and functional space.

Every Detail Covered – Large Conservatories in Southampton Tailored to You
The days of standard bright white conservatories and no other options has long since passed. With our large conservatories in Southampton, you can choose from a range of finishes to suit your tastes and complement your property.
Perhaps white is the perfect match for you, and you are looking for a clean, fresh extension, or perhaps you would prefer a natural shade that blends in with the surrounding nature. If you have a period property, or you have double glazing with a timber finish, we even offer a range of woodgrain foils that offer a lovely, authentic wood aesthetic.
Whatever is right for your large conservatory is possible with our superb variety of options.
The internal details are not forgotten either, as we ensure that our large conservatories are installed in Southampton properties in a ready to use condition. We offer a range of lighting options, enabling you to create the perfect atmosphere.
Perhaps you want luxury dining space and soft wall lights are needed, or perhaps you need to create an office where bright light is necessary to ensure ease of use. We will discuss your ideas with you and help you to find the very best lighting solution that suits the functionality and style of your conservatory.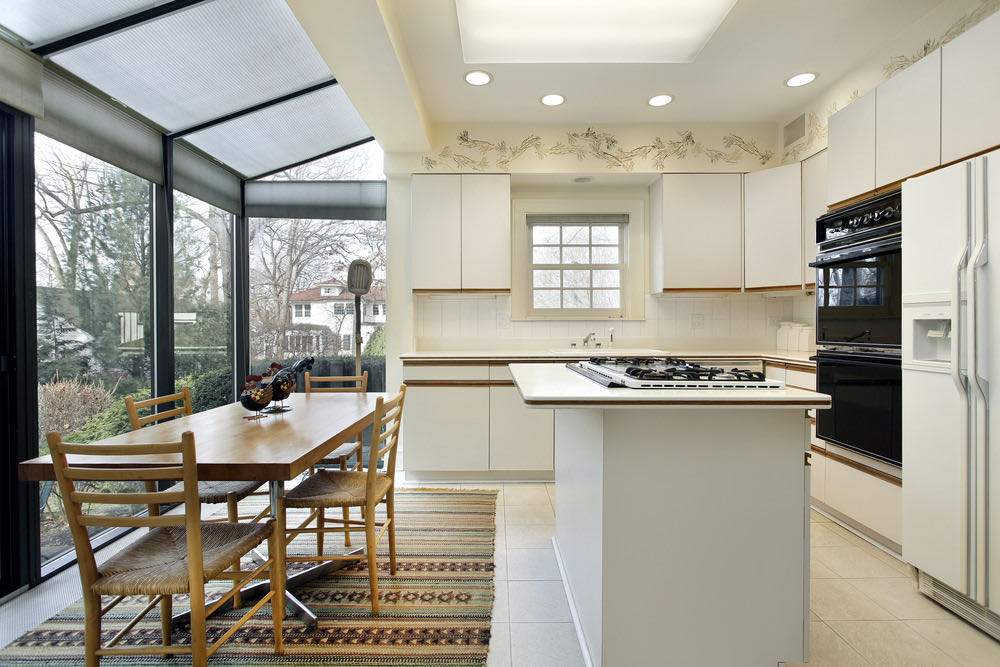 Anything is Possible with Large Conservatories in Southampton
The superb Ultraframe construction is manufactured using precision engineering and the very latest technology to ensure that no matter how large, or how grand, your conservatory is, it will be robust and sturdy.
The Ultraframe technical performance combined with our expertise and experience ensures that your will benefit from the most impressive and magnificent conservatory that will last for many years.

Looking for Large Span Conservatories in Southampton? Come to Conservatory Village
We are sure that you have visualised just what you want from your large conservatory in Southampton and are now ready to find out if it is possible and the costs.
We have a dedicated team on hand ready to give you specialist advice, estimates and technical information for your large conservatory in Southampton. Simply get in touch or start an online quote and we will help you create the conservatory of your dreams.
https://www.conservatory-village.co.uk/wp-content/uploads/2016/05/Aluminium-Lean-To-Conservatory.jpg
667
1000
admin
https://www.conservatory-village.co.uk/wp-content/uploads/2015/09/Conservatory-Village-Logo.png
admin
2017-01-12 09:31:47
2017-01-17 09:35:31
Large Conservatories Southampton