Add A Conservatory To Your Home
Design Your Dream Conservatory With Conservatory Village.
Choose the perfect conservatory for your Hampshire home. Choose your conservatory style, material, glass and more.
Design your dream conservatory with Conservatory Village. Choose from a sophisticated range of conservatory designs – you can even visualise how your new conservatory will look thanks to our graphic technology!
We can then give you a quote based on your chosen design which will be completely tailored to your own specifications.
Better yet, why not start your free conservatory quote now? Our online quote builder will give you an estimated cost within minutes. Click here to get a conservatory price.

Increase Value
Conservatories offer many benefits but one of the most appealing reasons for purchasing one is the amount of value they bring to your home. More space, more light and more aesthetic value.
A conservatory really is the most cost-effective and enjoyable way to add value to your home. Most uPVC conservatories are exempt from mainstream Planning Permissions and Building Regulations so you can buy and install your conservatory with a minimum of fuss.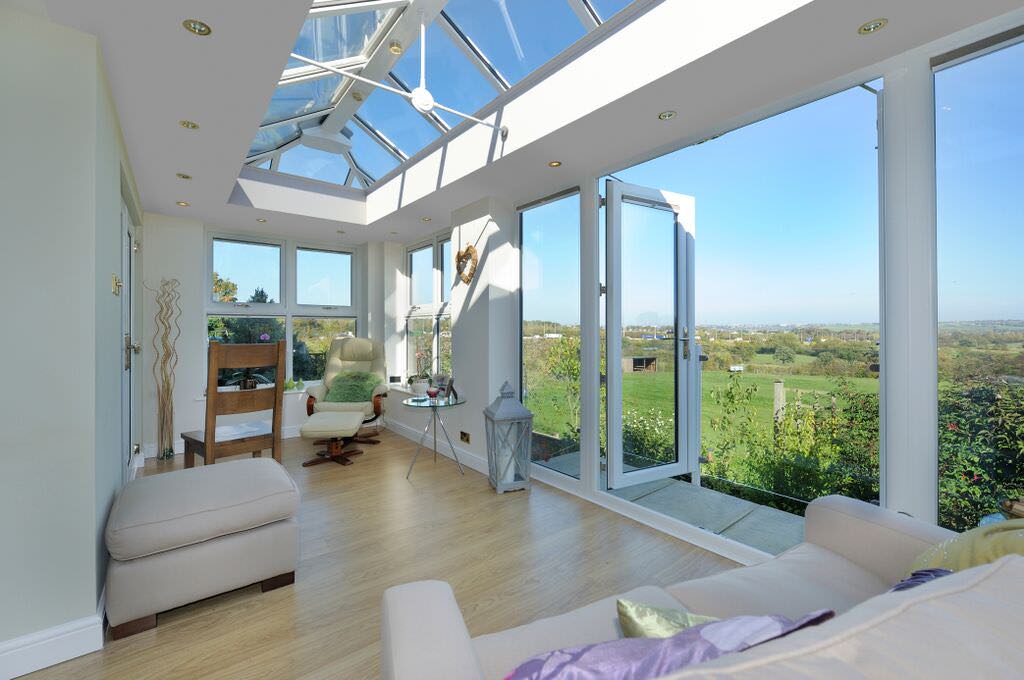 A Welcoming Space
The modern conservatory has come a long way since its origins as a plant house. Today's conservatory designs see a combination of both classic and contemporary styles with a wide choice of stylish colours and finishes.
Instead of being seen as a building separate from the main home, conservatories now tend to remain open to property and form an integral part of the overall living space – often in the form of a dining room or living room.
As well as being a valued part of the home, the conservatory also enables us to make the most of the garden and outside space so it's not hard to see why their popularity has gone up and up.

An Affordable Extension
A conservatory is an affordable solution for extending your property and styles are available in a wide range of colours and shapes to suit almost any property.
Many use their conservatories for an additional living room, dining area or even a games room and play area if your have children. The possibilities are endless.
A new conservatory will prove to be a good investment for your present home as well as for your future. Never failing to grab the attention of a potential buyer, conservatories make for an impressive addition with the offering of an extra room.
What would you do with your extra space?

What Can A Conservatory Be Used For?
A conservatory can be used for a great number of things which is why it is such a valued home improvement. At the moment there is a growing trend in conservatory kitchens and diners which is perfect for contemporary living.
The great thing about a conservatory is that it is linked to your home so the space can be used for a great number of activities. Some homeowners turn the space into a study or home office whereas others choose to keep it as a relaxing space.
The choice is entirely yours.
Energy Efficient
Having a conservatory doesn't mean you have to compromise on insulation or energy efficiency. At Conservatory Village we offer the revolutionary LivinROOF system.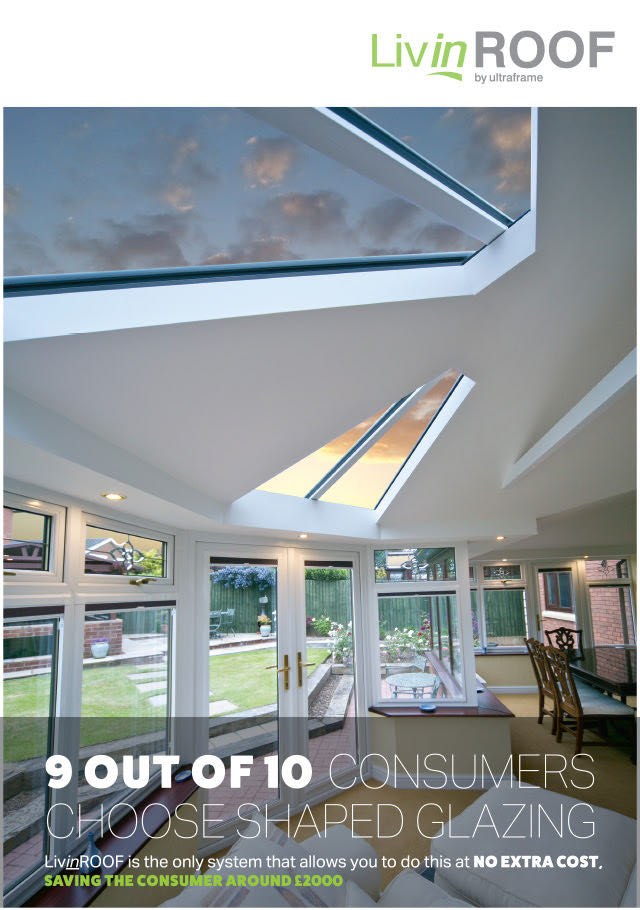 The LivinROOF from Ultraframe is the next generation of conservatory roofs that have been created from a unique state-of-the-art system. The roof offers great flexibility versatility and durability as it combines solid and glazed roof systems together for the ultimate, energy efficient design.
You receive the best of both worlds and are provided with the ultimate protection against the elements. The LivinROOF is highly weather proof and thermally efficient, no other conservatory roof system is quite like it.
Get A Conservatory Price
Don't forget to get a conservatory price online using our conservatory cost calculator. If you would wish to make a further enquiry, you can get in touch right away by calling us on: 023 8081 4555 or by using our online contact form.
Conservatory Village
Conservatory Village are a conservatory installer based in Hampshire and Dorset. With excellent showrooms in Cadnam and Ringwood, it's simple to pop in and see all the conservatories they have to offer.